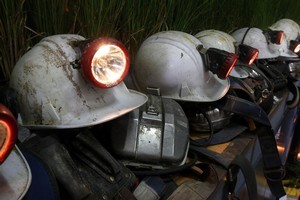 From the moment of the second explosion that rocked the Pike River coal mine, the outlook has been grim. Even the most distant and casual observer knew what the experts would not bring themselves to say: that the environment underground was so menacingly unstable that the chances of recovering the remains of the 29 men who must surely have perished within moments of the first blast were slim indeed.
So PM John Key's announcement on Friday, eight weeks to the day since the first explosion, that the mine will be sealed was no surprise. It brought to an end weeks of ambiguity that must have been for the bereaved families and friends a form of torture, a death by a thousand cuts.
As late as Friday morning, the day after Police Commissioner Howard Broad had said police were abandoning the recovery operation and handing over control to Pike River Coal's receiver, the receiver himself was saying that he would not conduct a recovery but that a recovery might be conducted "as a consequence of a decision" he might make. Little wonder that some of the families said they were confused.
It has rightly been a high priority for police to return the remains of the dead miners to their families. It would have given them the powerful sense of completion, often referred to as "closure", that only those similarly bereft and without a body to farewell, could fully understand.
There was no shortage of will to complete the task and cost, steep though it was becoming, would not alone have prohibited it. In the end, the mine mocked the recovery team as it had mocked the would-be rescuers - and the prospect of that changing is less than slight.
In hoping that those who lost loved ones in this disaster can find resolution in their own way and move on, we continue to send them our thoughts. The price they have paid will not soon be forgotten. It has a certain bleak aptness that their miner menfolk lie where they toiled and died. And they are surely at peace.