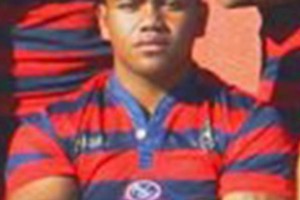 Police and Navy divers are continuing searching into the evening for the body of a teenage boy presumed dead after a jetski accident on a lake near Rotorua, while family and friends continue to hold vigil on the shoreline.
The divers have been searching a 400 metre by 500 metre stretch of Lake Okareka for 17-year-old Rotorua High School pupil Bishop Thompson, who has not been seen since Saturday.
Acting area commander Senior Sergeant Ed van den Broek said visibility was just over one and a half metres in the lake, and the 30 to 33 metre-deep water meant using sonar equipment was the best option available to searchers.
"The bottom is a combination of mud and silt and any movement in the area stirs up the bottom, limiting visibility even further," he said.
Police were also re-interviewing witnesses and reconstructing events to try and establish which areas should be double checked.
"This is an upsetting time for everyone involved, not least of which for the family, as well as for the police, Navy and search and rescue staff involved. It's absolutely critical that we do everything we can to try and locate Mr Thompson and provide some resolution to his family."
A group of about 150 family and friends took up much of the shoreline today as the search continued.
Bishop was not wearing a life jacket when the two jetskis collided.
Police are still seeking witnesses.
- NZPA