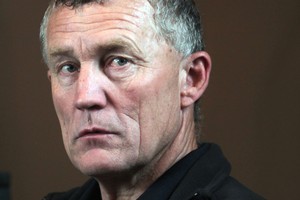 Accountants, lawyers and "men on the ground" have met to discuss the distribution of millions of dollars to families of the 29 men killed in the West Coast's Pike River mine.
The distribution of more than $7 million in donations was going to be "quite technical", Grey District Mayor Tony Kokshoorn said today.
"It's not just 29 units here, because of circumstances of different families, there's a lot more than that," he told Radio New Zealand.
"So we're identifying exactly who they (the beneficiaries) are and then we will distribute into separate trusts all of the funds."
Mr Kokshoorn said the families would also have a say in how best to allocate the money.
"The main factor we'll take into the account is longevity and how long we want this trust to last, and that is all about the children."
He said the families were finding the grieving process difficult without their loved ones' bodies.
"While there's still no good news they have found it very hard."
Mr Kokshoorn said two robots were thought to have gone into the mine on Sunday.
"The weather down here at the moment is real good so with a bit of luck those robots are in there at the moment," he said.
"We may get some sort of sightings as to what and how the bodies actually are."
However police denied that robots were being used.
Spokeswoman Barbara Dunn says two robots have been "dead" in the mine since a second explosion there on November 24.
An Australian robot was sent into the mine, but could not make it past destroyed equipment blocking its entrance shaft, she says.
"Tony Kokshoorn has got his facts wrong. There are no robots in the mine."
A GAG unit resumed pumping inert gases into the Pike River mine shaft on Monday after being closed for maintenance during the weekend.
Rescue teams were trying to seal cracks around the ventilation to allow the GAG and Floxal machines - which were pumping water and nitrogen into the mine - to operate more efficiently.
Foam that expanded to 35 times its original volume and hardened within about five minutes would hopefully create an effective seal.
Temperatures and methane gas levels inside the mine continued to fluctuate, hindering attempts to get into the mine and recover the bodies of the miners and contractors killed in a series of explosions since November 19.
New Zealand mine safety advisor Dave Feickert, who is in Beijing, advising on coal mine safety, said today the Chinese government was "very aware" of the Pike River disaster and wanted to help rebuild the West Coast economy.
He had discussed a number of proposals with top-level officials which he would discuss with Mr Kokshoorn on his return later this month.
Hundreds die every year in Chinese coal mine explosions.
- NZPA