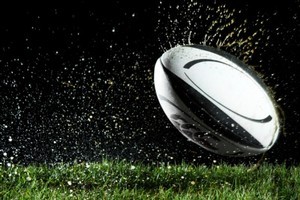 As the country prepares for the Rugby World Cup, Herald writer John Roughan looks at how towns around New Zealand are preparing to host the tournament.
Former All Black Kieran Crowley, now coach of Canada, eyed the Hawkes Bay regional co-ordinator for Rugby World Cup, Peter Mooney, and said, "We will be your second team, won't we?"
No question. Canada will be based at Napier for more than two weeks of September. It is not their first port of call and not their last but it is their longest by far.
They play France at McLean Park on September 18 and Japan at the same ground nine days later.
Crowley has offered his players for 15 school visits, says Mooney, and indicated he is keen to generate all the local support he can.
Hawkes Bay primary school teams will be preparing for their Ross Shield competition in October and Mooney hopes to give them contact with the Canadians, maybe with pick-up games of touch.
At this stage about 1000 supporters are expected to come from Canada for the cup, with possibly 7000 from France and 2400 from Japan.
In Napier, they will see the annual Blossom Festival. It opens with a parade on Saturday, September 17, the day before the Canada-France game and both teams have offered their non-playing squad members for a float.
This year, the Blossom Festival will feature a three-storey rugby ball made of grass. Mooney hopes the World Cup players will do some picture duty around it.
In addition, he plans to give schools a menu of opportunities to see the players, such as open practice sessions at Tremain field.
Schools that put their hand up early this year will be allocated an opportunity.
The Canadians, or at least their coach, may be keen on these events but Japan and France are another story.
"France and Japan come a few days before their matches and basically said not to bother them until it's over," Mooney said.
Japan's coach, another former All Black John Kirwan, and France's Jo Maso have both checked out the venue.
When Mooney was showing Maso around McLean Park the Frenchman recalled playing there in 1968 when France beat Hawkes Bay.
"At that moment I looked across and saw [former All Black] Ian MacRae poke his head through the door, said Mooney. "Maca was opposing Maso that day. I called him over and they had a great time."
But if Kieran Crowley's efforts pay off, the Bay will be behind Canada. And he is no doubt looking ahead to his team's last pool match, in Wellington against the All Blacks.
Some second-team sympathy there could be handy.
Tomorrow: Queenstown