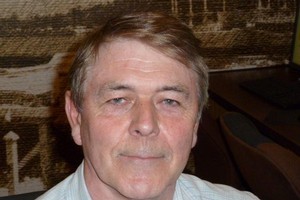 To English patient Barry Sims, the surgeon's remark seemed casual and tongue-in-cheek: "If you're ever in Invercargill, look me up."
Invercargill, after all, is nearly 20,000km from Sims' hometown of Bath, and the only thing many Brits know about the town is that it was the home of motorbike hobbyist Burt Munro, inspiration for The World's Fastest Indian.
That, and the famous description from the Rolling Stones' Keith Richards: "The arsehole of the world," he called the city.
However, tomorrow, Sims will visit Invercargill and look up the surgeon who saved his life.
Colorectal surgeon Julian Speight had emigrated from England in 1999, but was back at the Royal United Hospital in Bath for further training when he persuaded Sims to undergo surgery to correct a perforated colon.
He asked Speight if his condition could be controlled instead by drugs.
"I shall never forget what he said to me."
"He told me: 'let me focus your mind, Mr Sims. Without an operation you have three or four months to live'."
That was 3 years ago and, this week, Sims flew to New Zealand to shake the hand of the man he credits with saving his life and thank him once again.
Speight said he was "thrilled" Sims was heading his way.
"It was a genuine offer for him to visit me," he said.