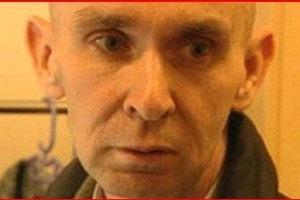 A former Russian spy who is suing the British secret service for invasion of privacy took refuge in New Zealand in 2006 after alleged threats on his life.
Boris Karpichkov, a former senior KGB agent, is suing the MI5 over invasion of his privacy, alleging his family members were victims of a campaign of harassment and unlawful surveillance.
Judges are now investigating claims made by Mr Karpichkov that his east London home was broken into and his telephone calls and mail were intercepted illegally.
Mr Karpichkov, 51, worked as a spy for the KGB and its successor, the Russian FSB, in Latvia, where he rose to the rank of major.
In 1995 he swapped sides and started passing on information to the newly independent Latvian Government and its Western allies.
But after Russia discovered he was a double agent he fled to live in Britain in 1998.
He said he worked with MI5 and the Special Branch, but the relationship broke down after he refused to co-operate any further, leading to threats and blackmail over his legal status in Britain.
In documents lodged with the Investigatory Powers Tribunal, which investigates complaints about the security and intelligence services, Mr Karpichkov said his home was broken into and valuable documents removed.
He said he was forced to flee to New Zealand for a year in 2006 after his life was threatened by Russian security services who were concerned about information he had disclosed.
It is not known where he lived in New Zealand, or what he did.
Mr Karpichkov also made headlines six months ago for alleging that the suicide of British scientist David Kelly was a planned assassination.
Dr Kelly was outed by Tony Blair's Government as the source of a news story that a dossier used to justify the war in Iraq had been "sexed up".
Mr Karpichkov claimed MI5 originally approached him to penetrate organised crime in Spain with links to Britain.
He said he was also asked to help in tracing funds from tycoon Robert Maxwell's collapsed media empire.
He also claimed he was asked to provide information about Russian mafia infiltration of Western businesses.
But when the security services refused to offer him any protection for his wife and two sons living in Britain, the relationship turned sour.
He alleges MI5 tried to block his application for asylum in Britain after he moved to London 12 years ago.
As part of his complaint, he says the actions of the security service have breached his human right to privacy.
After taking eight months to investigate Mr Karpichkov's claims, the tribunal has asked him to shorten his claim so that it can "be better understood".
- With agencies