The Government believes New Zealand drivers aren't ready to moderate their drinking. We know they are. So take responsibility for keeping our roads safe by signing up: Two Drinks Max.

- Sign up at nzherald.co.nz here
- Sign up on Facebook here
- Use #2DrinksMax to show support on Twitter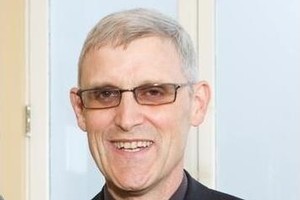 A top addiction doctor has accused the Government of bowing to pressure from the liquor industry in refusing to lower the drink-drive limit.
Professor Doug Sellman, director of the National Addiction Centre at the University of Otago, also says he is aware of MPs who have shares in wineries.
"New Zealand has a lot of investment in the alcohol industry and it's not just National but Labour too."
The only MP to declare an obvious interest in a vineyard is Christchurch Central MP Brendon Burns, who is a joint director of Mt Molehill Vineyards near Blenheim. National MP Hekia Parata has declared a controlling interest in the Ruatoria Hotel while Prime Minister John Key has declared a property interest in The Little Nell, in Aspen, Colorado. The Little Nell is a boutique hotel boasting a restaurant, tavern and three bars.
But there is no suggestion any of these three MPs were personally influenced by their shareholdings or by the liquor industry.
Sellman said the industry was putting pressure on the Government to keep the alcohol limit at 80mg per 100ml of blood, because lowering it would reduce drinking.
He said the Government was also being deceptive about its own figures, claiming most fatal drink-drive crashes were caused by repeat offenders or those who were blind drunk - but, in fact, most were first-time offenders.
Sellman has been touring the country, lecturing on the alcohol industry and encouraging people to make submissions on the Alcohol Reform Bill. Leigh van der Stoep