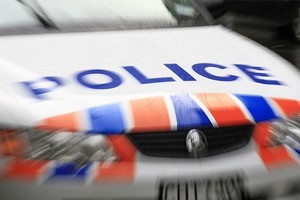 Speed, alcohol and driver fatigue all appear to have been contributing factors in a crash on State Highway One at Horotiu, north of Hamilton, today that has left two young men fighting for their lives.
Acting Waikato road policing manager Senior Sergeant Jeff Penno said highway was closed for a period to allow emergency services to clear the wreckage and evacuate the injured from a two-vehicle collision about 8.30am.
"It appears the driver of a southbound Toyota car has lost control on a right hand corner and slid sideways into oncoming traffic," said Mr Penno.
"The car has struck a Toyota van and the driver and front seat passenger in the car, both young men in their twenties, have suffered critical injuries and are currently in Waikato Hospital's intensive care unit."
Mr Penno said the driver of the van suffered minor injuries and five disabled children, travelling as passengers in the vehicle, were shaken up by their ordeal.
"It was a very close call and instead of two families dealing with the trauma of loved ones critically injured we could have very easily been dealing with several more," he said.
Mr Penno said initial indications were that speed, alcohol and driver fatigue were all contributing factors.
"The frustrating thing for police and medical staff dealing with the aftermath is that these are all avoidable factors."
Mr Penno said drivers needed to realise alcohol stayed in their system for several hours after their last drink as their body was still processing the alcohol.
"This means that four hours after your last drink you are as intoxicated as you were when you had stopped drinking so if you were out partying till 3am celebrating New Year's Eve and you get up at 7am you may feel okay, but the alcohol will still be affecting your motor functions," he said.
"So if you've been away for the holiday weekend and hitting it hard and, say, camping at the beach, you may have had very little sleep and given yourself insufficient time for your body to rest and process what you've been drinking and you will be putting yourself and other road users at risk."
Mr Penno said police wanted to remind people of their zero tolerance on anyone found exceeding posted speed limits by more than 5km/h.
"We're maintaining a highly visible presence out on the roads these holidays and people need to realise that if they speed or drink and drive they face a very strong likelihood that they will be caught and face enforcement action."
Four injured in crash near Gisborne
Meanwhile, four people have been taken to hospital after a serious crash near Gisborne.
This afternoon's two-car collision was at the junction of SH2 and Whakarau Rd, about 10km north of Te Karaka heading towards Opotiki.
Traffic was severely delayed in both directions.

A St Johns Ambulance spokeswoman said one person had been airlifted to Gisborne Hospital in a serious condition and five others had been taken there by road. The nature of their injuries was not known.
- NZPA, NZ Herald staff