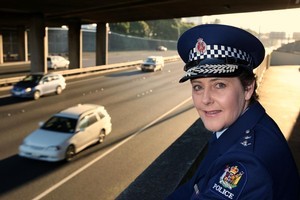 Drivers appear to be taking more care on the roads over the Christmas period, with police noting a reduction in road crashes this year.
In the first three days of the holiday period there has been a 22 per cent reduction in crashes reported to police compared to the same period three years ago.
From 4pm on December 24 to midnight last night there were 372 crashes, compared to 390 over the same period last year and 477 in 2008.
There has also been a 10 per cent decrease in reported complaints of bad driving by other motorists, with 2051 reports this year, compared to 2132 last year and 2289 in 2008.
The holiday road toll stands at three, with two women and one man dying on the country's roads already this holiday period.
Last year there were 13 fatalities over the Christmas/New Year's holiday period.
Superintendent Paula Rose, the national manager of road policing, said these are signs driver behaviour is improving and the roads are becoming safer.
"While weather conditions have been good for most of the country until now, much of the country has been hit with bad weather today," Ms Rose said.
"This makes driving more difficult and road users are urged to plan your route carefully, make sure you and your vehicle are up to the trip, take frequent breaks and exercise patience on the network.
"For those of you towing trailers, using motorbikes or driving high-sided vehicles, high winds in exposed areas will impact on your control of the vehicle meaning your safety and the safety of others. Consider the route and whether you need to travel. Follow any cautionary travel signs."
- NZ Herald staff