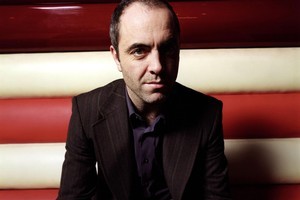 James Nesbitt is about to fly to New Zealand for a month of "dwarf training" in preparation for his role as sometimes hero Bofur in Peter Jackson's adaptation of The Hobbit.
The 45-year-old star of Cold Feet will learn sword fighting and horse riding while wearing dwarf prosthetics. He will arrive next month and told Britain's Sun newspaper it was an adventure he could not wait for. "We're going dwarf training for a month. I've never done a film like it ... it's a once in a lifetime thing. Not just for me but for the family."
His wife and two children will stay with him for a year while the film is being shot.
Bofur is described as funny, forthright and occasionally brave, but Nesbitt told Moviefone.com he wasn't sure whether he'd be recognisable.
"I don't know what the look's going to be, but they came round to the house. It's the same prosthetic guy who did me on Jekyll. I was entombed in the kitchen - I don't know what the hell they're going to do."
Nesbitt's casting has upset some fans who believe a real-life dwarf should play Bofur. One commented on the Sun's website: "Why are they using an actor like James Nesbitt to play a dwarf when there are plenty of talented capable actors available who have achondroplasia or one of the other hundreds of forms of restricted growth, such as Warwick Davies or Marty Klebba or Jordan Prentice, to name but a few?"