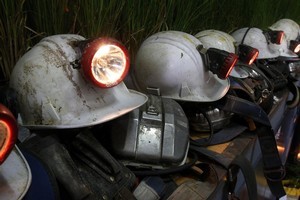 Immigration New Zealand is working closely with the migrant workers formerly employed at Pike River coal, following the closure of the mine after last month's explosions that left 29 workers dead.
None of the workers or their families had been asked to leave the country, said deputy head of Immigration Nigel Bickle.
"We understand this is a difficult time for the affected migrant workers and their families.
"We have reassured them they can remain on a temporary visa so they all have sufficient time to make decisions about their future. This includes allowing them to obtain alternative offers of employment."
A Department of Labour spokeswoman told NZPA that 17 migrants were affected, including seven from South Africa, six from the United Kingdom and one from Germany.
Each request would be decided on a case-by-case basis, and the type and duration of any visa issued would depend on their individual circumstances, Mr Bickle said.
Immigration staff members were in Greymouth late last week talking with the affected workers and exploring all the options with them.
Some were told that they would be contacted in late January to see what further assistance was needed.
"In the meantime we are there to assist them with any immigration requirements they may have and ... reassuring them that we are there to help them," Mr Bickle said.
- NZPA