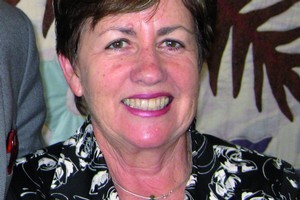 The rapidly developing Tamaki suburbs have retained some much-needed sports fields and bolstered club rugby through a $10.3 million sale of Liston Park to the Auckland Council.
Marist Brothers Old Boys Rugby Club, which has occupied the 4.4ha site since 1965, has sold the park in Ellerslie and is moving to Mt Wellington War Memorial Reserve to amalgamate with the Tamaki Rugby Football Club.
Yesterday, the presidents of both clubs looked forward to strengthening club rugby in the Panmure, Pt England and Glen Innes suburbs, which are part of the Tamaki urban regeneration project.
The Tamaki project is the largest urban regeneration project in New Zealand. It aims to house 30,000 people by 2017, including 6500 at the old Mt Wellington quarry, renamed Stonefields.
For the Auckland Council, the deal secures two valuable sports fields and open space that were privately owned by the Marist club and lucratively zoned for residential development.
Auckland councillor Ann Hartley, who chairs the council's regional development and operations committee, said: "Ellerslie, Remuera and Meadowbank have a shortage of sports fields, and like the wider Auckland region, not enough dedicated soccer venues and winter training fields, so to retain sports fields in this location is ideal."
"There was some concern among local residents that the site could have been sold on the local market and developed so we are delighted that we've been able to retain Liston Park as an active sports ground," she said.
It is understood that a major overseas rest home provider was interested in buying the site for a flagship project in New Zealand.
Marist spokesman Andy Evans said the club and the former Auckland City Council had been in discussions for the past couple of years for the park, which comes with a clubrooms, carpark and two football fields.
Tamaki club president Bruce Forbes said his club had a small player base but a good location with six rugby fields, while Marist had a big player base and a small location.
Mr Forbes said Marist's 10 senior teams and premier status would keep children playing rugby and act as a catalyst for bringing the community together and giving it a heart.
Mr Evans said the club would use the proceeds from the sale to pay off existing debt, carry out some deferred maintenance at the Tamaki club and set up a trust to further rugby and sport.
He acknowledged there had been some resistance to the merger, but said a lot of work had gone into ensuring the culture of both clubs survived for past and present members.
One step was incorporating the Maori warrior emblem from the Tamaki club into the Marist Brothers Old Boys emblem, under which the new club would be known.
The new rugby club may also bring other sports on board at Mt Wellington.