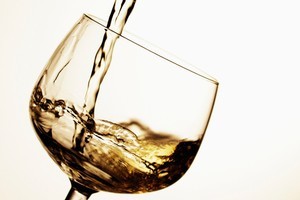 It could be his self-deprecating humour, his apparent fine dress-sense or the fact that he has a holiday home in Hawaii.
Whatever the reasons, it seems most New Zealanders would rather share a glass of wine with Prime Minister John Key than discuss the finer points of All Black selection policies with coach Graham Henry.
An independent study, The Mud House Wine Survey, looked at New Zealanders' attitudes towards drinking wine and who they'd like to consume it with this New Year's Eve.
It found that more than a third, or 36 per cent, of men surveyed wanted to have a glass of wine with the Prime Minister.
Nearly a third (28 per cent) of women also ranked Mr Key as top choice of drinking buddy but he was tied with actress Robyn Malcolm, who played Cheryl West in Outrageous Fortune for the last time this year.
All Blacks coach Graham Henry, who was pipped at last week's rugby awards for top coach by Gordon Tietjens, was the next popular choice with the men with 13 per cent.
Behind Malcolm was TV3 defector and comedienne Jaquie Brown as the next most popular women's choice with 11 per cent.
The survey showed that despite New Zealand's reputation as a rugby, racing and beer nation, seven out of 10 people also liked red or white wine.
It said more than a third (36 per cent) of men would rather drink red wine compared with less than a quarter (24 per cent) of women.
Half of women (50 per cent) preferred white wine compared with men, with a third (31 per cent) saying they enjoyed white.
Meanwhile, nearly half of the respondents (46 per cent) agreed choice of wine can make or break a meal.
New Zealanders are parochial when it comes to choice, with two-thirds (66 per cent) saying they prefer to buy New Zealand wines over international brands.
The most popular wine variety was sauvignon blanc, with 42 per cent listing it as the drink of choice.
This was followed by chardonnay, merlot and pinot noir. Riesling was edged out only slightly ahead of pinot gris and cabernet sauvignon as the least-popular wine.
STARS AND TYPES
Who's hot
* John Key (right)
* Robyn Malcolm
* Graham Henry
* Jaquie Brown
What's hot
* Sauvignon Blanc - 42 per cent
* Chardonnay - 30 per cent
* Merlot - 28 per cent
* Pinot Noir - 27 per cent
* Pinot Gris - 25 per cent
* Cabernet Sauvignon - 25 per cent
* Riesling - 24 per cent
Source: The Mud House Wine Survey