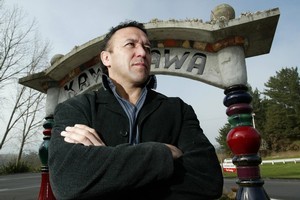 A Ngapuhi body seeking a mandate to negotiate with the Crown over its historical grievances wants the process to move as quickly as possible but is facing dissension in its ranks.
The country's largest iwi has 123,000 members, and Te Roopu o Tuhoronuku was established by the tribe's runanga to build support over two years for direct negotiations with the Government.
Complicating matters is that Ngapuhi claimants are in the middle of the Waitangi Tribunal process which allows hapu to detail their grievances.
At the end of this, the tribunal can make recommendations to the Government. But if the Crown settles with an iwi, the tribunal has no jurisdiction to investigate claims, resulting in tension about how to move forward.
Te Kotahitanga o Ngapuhi is one grouping of hapu that wants hearings to continue, saying any move to direct negotiations before fundamental claims are fully heard could "fracture relationships for generations".
Spokesman Pita Tipene said there was an "uproar in Ngapuhi" about the possibility of the tribunal hearings terminating.
It was important the tribe finishes what it had started, Mr Tipene said.
"It allows everybody to be part of the process of putting their story on public record. It gives everyone a chance to come together - our ... kinship is strengthened, that is why everyone wants to continue on with the hearings process."
Tuhoronuku is pushing for a settlement mandate at the conclusion of the tribunal's initial hearings in February.
The group, which includes Titewhai Harawira and runanga chairman Sonny Tau, said non-settlement was holding back the tribe.
"When we look at other regions that have settled and see the progress they have made ... there is no question that every year delayed is a year of wasted opportunity for our people."
Mr Tau said hapu claimants would be involved in negotiations. However, they constituted barely 1 per cent of the tribe's population, so their desires shouldn't come at the expense of thousands of tribal members who had indicated support for direct negotiations.