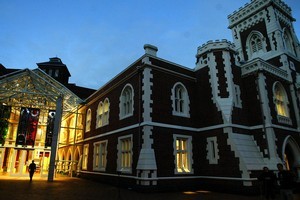 A repeat drink driver who crashed his car into an oncoming vehicle killing the woman driver was jailed for 5-1/2 years today.
Melva May Smiler, 55, had just beaten the cancer she had been battling for 10 years when 19-year-old Faaotaota Faaotaota, who was nearly five times over the youth drink driving limit, crossed the centre line and smashed into her car, killing her.
Faaotaota, now 21, was last month found not guilty by a jury of murdering Ms Smiler, but guilty of her manslaughter.
He was also found guilty of causing grievous bodily harm to Gail Kara who was a passenger in Ms Smiler's vehicle. The crash happened in Manurewa in November 2008.
Ms Smiler's youngest son, Cory, told the court today his heart "crashed and burned" when he had found out his mother died, and it was made all the worse that she had been killed by a drunk driver.
"My mother was not only my mother she was also my soulmate and best friend.
"She did the best job bringing my sister and myself up on her own.
"I almost lost my family over the death of my mother because I was pushing my partner and daughter away because all I wanted to be with my mother again."
Cory Smiler said he had thought the cancer would be what killed his mother but, miraculously, she went into remission just 10 days prior to the crash, so it should have been a time of great joy for the family.
His mother also missed out on the birth of her grandchild, a month after the crash.
Ms Smiler's eldest daughter, Michelle, said in her victim impact statement that when she was told her mother was dead it was like someone ripped her heart out and beat it.
The family would never be the same again, she said.
On the morning of November 18, 2008, Faaotaota left his girlfriend's house after they had an argument. He went to see his other girlfriend, with whom he has a child, and the two had drinking session for most of the day. Neither of the girlfriends knew of the other.
She and Faaotaota put their baby in the back seat of the car and went to pick up her other children.
Eyewitnesses said Faaotaota was weaving across his lane and at one point collided with a roundabout.
Ms Smiler had no chance of getting out of the way when Faaotaota's car crossed the centre line and smashed into her, the court was told.
Justice Christopher Allan said this sort of "mindless offending" brought widespread grief to many more of the immediate victims.
Motor manslaughter cases were "approaching epidemic proportions" in New Zealand and the sentence he imposed must be a deterrent to other drink drivers, he said.
"The community has simply had enough."
He gave Faaotaota a 22 per cent discount for his guilty plea and expressions of remorse and sentenced him to five years and six months jail and 18 months for the grievous bodily harm charge, to be served concurrently.
Faaotaota was convicted of drink driving just a month before the crash.
- NZPA