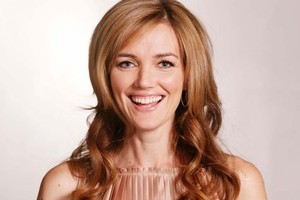 TV3 personality Petra Bagust is tipped to be named today as one of two new presenters on TVNZ's popular Breakfast programme.
Bagust will replace host Pippa Wetzell who is going on maternity leave after today's final show for the year. She is not expected to return to the role after her third baby is born in February.
Sources say Bagust is being joined by Corin Dann who will replace controversial former host Paul Henry.
Dann has been filling in on the show as a frontman since Henry resigned in October after making comments about New Zealand Governor-General Sir Anand Satyanand and Delhi Commonwealth Games official Sheila Dikshit.
Neither Bagust or Dann could be reached for comment last night.
TVNZ news spokeswoman Andi Brotherston said the Breakfast team wanted to make the official announcement themselves today.
Ms Brotherston did confirm the two new hosts would be permanent appointments as Wetzell had indicated she wanted to take at least a year's maternity leave.
If she did return to the show it would probably be in a part-time role, not as presenter.
TV3 spokeswoman Nicole Wood said the station wasn't in the habit of commenting on speculation.
Bagust first appeared on television screens in 1993 as one of TV3's irreverent Ice TV trio. She has fronted everything from quiz shows and charity events to award ceremonies - mostly for TV3.
Dann, who recently covered the Pike River Mine tragedy, was hired by TVNZ in 2007 as the new host of Breakfast Business. Previously he was one of New Zealand's leading economics and finance reporters with a nine-year radio career specialising in business and politics.
Meanwhile, TV3 is losing its long-serving weathergirl Toni Marsh, who is taking a break at the end of the year to have a baby.
Marsh, who got married in October, said it was an emotional time for her because she had spent more than 10 years with the network.
"I'm sad to be leaving such an amazing group of people, who are not only colleagues, but dear friends.
"But I am both extremely excited and just a little bit nervous about what will obviously be the biggest change in my life."
TV3 said Marsh first appeared on air in 2000 as a Newsbreak presenter before going on to become "one of the most well loved weather presenters New Zealand has ever seen" in 2002.
Josh Heslop and Mike Hall will share the role while she is gone.