The Government believes New Zealand drivers aren't ready to moderate their drinking. We know they are. So take responsibility for keeping our roads safe by signing up: Two Drinks Max.

- Sign up at nzherald.co.nz here
- Sign up on Facebook here
- Use #2DrinksMax to show support on Twitter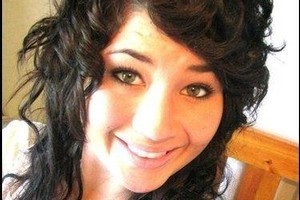 Alcohol was a factor in a crash that killed two teens and left the bloodied driver banging frantically on doors, shouting: "Everyone's dead."
Police this week confirmed the 17-year-old driver in the October crash that killed Liam Tumai, 18, and Katie Blake, 17, in Huntly had been drinking - though his blood-alcohol level was not released.
The crash was one of 19 alcohol-related crashes in the Waikato this year, and some of those were below the legal blood-alcohol limit of 80mg per 100ml of blood.
Nationwide figures are expected to reveal similar results: that drivers are leaving the pub soon enough to pass a police breath test, but not soon enough to avoid fatal alcohol impairment behind the wheel.
Waikato's road policing manager, Inspector Leo Tooman, said drivers did not need to be over the legal 80mg per 100ml of blood to kill.
"It's simple - if you're going to drink, don't drive. If you're going to drive, don't drink."
His advice is consistent with the Herald on Sunday's Two Drink Max campaign, which is entering its ninth week and urging New Zealanders to pledge to not get behind the wheel after two standard drinks.
The newspaper's editor has appeared before a Parliamentary committee considering the Land Transport (Road Safety) bill, arguing the drink-drive limit should be lowered to 50mg - as doctors, scientists and the Ministry of Transport advise.
The move is in line with the law in numerous other countries, including Australia, and is estimated to save between 15 and 30 lives.
But Prime Minister John Key and Transport Minister Steven Joyce, with the backing of the liquor industry, are refusing to change the law. They are waiting on the findings of a two-year research project.
So far about 8200 Kiwis have signed up to Herald on Sunday's pledge campaign to make our roads safer.
Transport Minister Joyce admitted on Campbell Live on Friday that there was strong public support for dropping the drink-drive limit. "It is strong and strengthening."
Tooman said it was "worrying" that nearly half of the 41 fatal crashes - killing 48 people - in his district over the past year involved alcohol.
For the families of those people, this Christmas would be a sad one, he said. "There are families that maybe don't have their mum this Christmas. Mums are so important at Christmas time."
He said police were going to be highly visible this festive season reminding drivers about the drink-driving message, but also to keep their speeds down and wear seat belts.
Acting Waikato district commander Detective Inspector Russell Le Prou said earlier last week that in addition to those hazards, young drivers carrying passengers in breach of conditions of their graduated licences were responsible for three double and one triple fatality crashes this year.
Among these was the crash that killed Blake and Tumai.
The crash happened in the early hours of the Sunday of Labour Weekend. It appeared the driver, who had been drinking, had been speeding and failed to take a gentle curve just outside Huntly. The car crashed into a power pole.
It was reported that the teenage driver ran some distance to call for help. A local woman said he banged on her door covered in blood and screamed, "Everyone's dead, call 911, call 911."
Charges are still pending.
Tooman said not only would the Blake and Tumai families not have their loved ones around the Christmas table, but the young driver had to live with the fact he had killed his friends.
Le Prou summed up his message: "My motivation for this message is wanting everyone around the family table enjoying Christmas, not being gathered around a gurney reflecting on how their loved one is now a statistic."