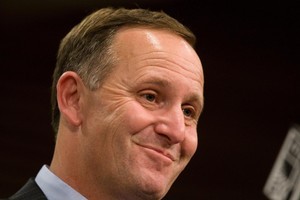 Prime Minister John Key has specified a preference for a four-year gap between elections.
The length of the electoral term is one of several topics up for discussion in a three-year constitutional review, which was launched by the Government and the Maori Party today.
Mr Key said his preference would be for the current three-year term to be extended.
"I think fundamentally three years is very short as we've seen. You end up having to go back to the polls much more quickly than most people would want."
A number of Australian state governments had moved to a four-year term, he said.
"My view is there might be quite an appetite in New Zealand for four years fixed term.
"It may well come out of the review but I wouldn't want to presuppose what people are going to suggest."
The review will consider several other electoral matters, including the size of Parliament and the size and number of electorates. A number of Maori issues will be examined, and the possibility of introducing a written constitution is also to be considered.
An advisory panel will support a cross-party reference group, which will make a final report on the review to Cabinet by the end of 2013.
- NZPA