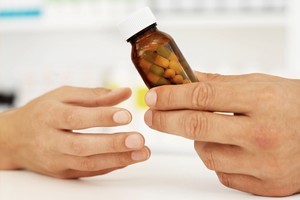 Sensitive medical records of hundreds of thousands of Aucklanders are in the hands of community pharmacists after they joined a computer network in a move expected to improve healthcare delivery.
By last year 1.1 million Auckland patients had diagnostic test results and drug dispensing reports stored on the TestSafe system run by the region's district health boards.
Set up in 2006 to improve healthcare safety and efficiency by sharing community laboratory test results among public hospital clinicians, TestSafe has been expanded by including some radiology and various other test results, plus drug dispensing reports.
GPs were offered access, although fewer than half have signed up. Now community pharmacists can participate, although their access is limited to drug-dispensing reports and certain laboratory results, including clotting tests that relate to the blood-thinning drug warfarin.
It is anticipated TestSafe will eventually include information from hospital discharge notes and some even see it as the basis of a comprehensive patient health record to which patients will have access to their own files.
The Pharmacy Guild said yesterday the extension to pharmacists was a good move for patients, but a women's health group reiterated its privacy concerns.
"This is an excellent initiative that will improve patient safety," said guild president Ian Johnson, "and I look forward to the future expansion of this information.
"When patients are released from hospital they usually go straight to their pharmacy for their medicines. Community pharmacists frequently spend a great deal of time finding out patients' complete medicine regimen, particularly when significant changes were made during their hospital stay."
Auckland Women's Health Council co-ordinator Lynda Williams acknowledged TestSafe's benefits. But she remained concerned about the risk of health practitioners looking at records when they shouldn't, especially those on sexual and mental health matters.
Once this knowledge was in the minds of the wrong people, there was no taking it back.
"There have to be education campaigns to inform the public of who is sharing their information. Maybe GPs and pharmacists should be required to give patients a leaflet explaining how the system is working."
TestSafe clinical spokesman Dr Ross Boswell said publicity campaigns had already run about TestSafe and the process for having a test not shared with other practitioners was explained on receipts from pharmacists.
"TestSafe has been in operation now for four years. Most people who have regular healthcare are aware of it."
He said that in its first three years, the database grew to hold records of 1.1 million patients.
"Ninety-six people had chosen to opt off. I don't think it's a big issue. I think most people want their medical information available to the clinicians looking after them.
"But there are some who are very concerned about privacy and I think it's appropriate that they should opt off, provided they are aware of the impact that may have on their care."
WHAT IS IT?
* TestSafe is a database of patients' laboratory test results, drug dispensings and various other diagnostic test reports.
* It is operated by Auckland's three district health boards and based at Middlemore Hospital.
* Some 1.1 million patients had records on TestSafe by last year.
* Public hospital clinicians and participating GPs can see all these records.
* Now pharmacists can see drug dispensing reports and selected lab results.
* Practitioners are only permitted to view their own patients' records.
* Patients who do not want their records shared with other health practitioners can opt out by phoning 0508 837 872.