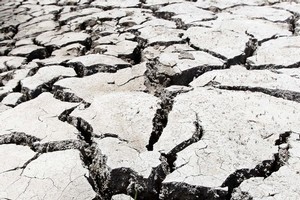 The sizzling temperatures are great for sunbathers but Waikato farmers are again drought-watching.
Northland, Waikato and Taranaki had significantly warmer November temperatures than normal and less soil moisture, Niwa climate scientist Georgina Griffiths said.
Summer had come a month early for the Waikato, which recorded one of its driest Novembers ever.
On Sunday, a reading of 28.1C at Ruakura was the highest in the region for November in 100 years of record-keeping. Hamilton recorded just 16mm of rain for the month - its lowest since records began in 1935.
Ms Griffiths said rainfall for the Waikato would continue to be "normal, at best" and the predicted total of 60 to 80mm over summer would do little to alleviate the dry conditions.
"It's definitely not a good situation to start summer in," said Ms Griffiths.
"It's looking very anticyclonic so there won't be much rainfall in the leadup until Christmas."
Waikato Federated Farmers president Stew Wadey said farmers were seriously concerned about a situation they would normally find themselves in around the end of January.
He said some farmers were affected by the drier conditions, which impacted on their ability to build their feed and silage supplies for the summer.
Agriculture Minister David Carter said this week he was considering declaring a drought in Waikato and Northland, with abnormally dry conditions and no significant rain forecast.