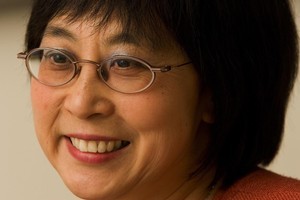 A report into possible abuse of the international travel perk by MP Pansy Wong, to be made public today, is not expected to force her resignation from Parliament.
It is expected to show a small number of instances in which misuse occurred.
Speculation had been rife that a byelection in her seat of Botany would be needed if the report found serial breaches of the rules.
Mrs Wong resigned from the Cabinet last month when it was revealed that her husband Sammy had done business while using the taxpayer-funded travel discount in China.
Under the rules of use, the discount - 90 per cent for Mrs and Mr Wong - is on airfares for private travel only and not to be used for business - though MPs are now allowed to use it for travel-related to their parliamentary work.
Labour MP Pete Hodgson started the scrutiny on Mrs Wong's travel when he questioned her in Parliament as to whether she should have signed her occupation as a Government Minister, instead of Member of Parliament, when witnessing a business deal of her husband's in China.
It later emerged that the trip had been taken on the 90 per cent holiday travel discount and breached the rules.
Mrs Wong could not give Prime Minister John Key an assurance that there had not been other breaches.
Officials from the Parliamentary Service - which runs the parliamentary complex - have been investigating the Wongs' use of the travel perk, though they have refused to say whether the review was done by officials or if an independent person was brought in.
It was revealed last week that Mrs Wong took 10 trips in the two years she was a minister - all approved by Mr Key.
Five were to China, three to Australia, and one each to the United States and Japan.
Mrs Wong is unlikely to be reinstated to the Cabinet even if the misuse is found to be minimal.
The one known infringement in 2008, severely embarrassed Mr Key and led to the end of the discounts.