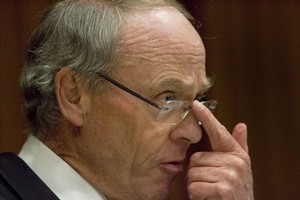 The man asked to chair the royal commission of inquiry into the Pike River mine tragedy has a long history with the South Island and the West Coast in particular.
Justice Graham Panckhurst became Crown Solicitor for Canterbury and the West Coast in 1985 and in 1992 he became a barrister sole.
In 1994 he became Queen's Counsel and took up the position of judge of the High Court in 1996.
Justice Panckhurst, at present based at the High Court in Christchurch, is no stranger to high-profile cases.
He was the judge at the David Bain retrial last year where a jury found Mr Bain not guilty of the murders of his family members.
He has also overseen child sex offender cases, including the sentencing in 2008 of a former priest at Christchurch's Marylands special school who abused boys under 16.
In August 2008, he granted a senior police officer name suppression after the officer was found not guilty on a charge of raping a 13-year-old.
Previously Justice Panckhurst was a partner in the law firm Raymond Donnelly & Co.