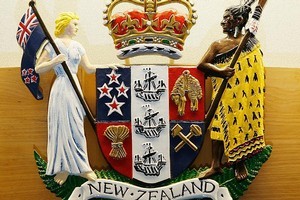 A jury has found a man who kicked a toddler to death guilty of murder.
The jury of three men and nine women returned their verdict against Rikki Ngatai-Check, 23, in the High Court at Whanganui today.
Ngatai-Check had earlier admitted causing the internal injuries and bleeding that killed two-year-old Karl Perigo-Check on October 24 last year, which included two kicks to the boy's stomach, one delivered roundhouse-style.
The crown had argued that he knew the second kick would possibly kill the toddler, while the defence said Ngatai-Check lost control in a moment of rage and despite the tragic outcome he was guilty of manslaughter only.
Justice Joseph Williams remanded Ngatai-Check in custody to be sentenced in March, the Stuff website reported.
The court heard during the week-long trial that the child had been asleep on a couch. On waking he had discovered he had wet the couch and tried to rub it away.
Ngatai-Check had picked him up by the scruff of the neck and swung him round, causing the boy to hit the corner of a coffee table.
He had taken the child to the toilet and left him there for around 10 minutes while he lay on his bed.
When the boy had appeared with toilet paper in his hands Ngatai-Check had got up and "round-house" kicked him across the room. He had delivered a second kick to the boy as he lay in the doorway, and that kick caused the child's death.
- NZPA