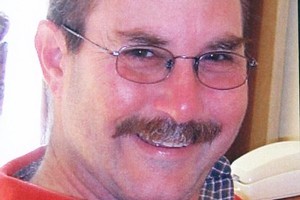 A Green Acres franchisee has been sentenced to three years eight months in jail for running a "ponzi" scheme in which he ripped off hundreds of new immigrants by up to $25,000 each.
Keith Lapham pleaded guilty in Auckland District Court to three charges of obtaining by deceit, which were laid by the Serious Fraud Office (SFO).
Lapham obtained between $1.5 million and $3.8 million from 256 people, mostly immigrants, and promised them huge returns on their investments for doing laundry work for his Auckland Green Acres ironing franchise.
Crown prosecutor Philip Morgan said Lapham used their investments, rather than any profits earned, to pay off other sub-franchisees in a continual cycle that relied on more and more people paying to join the scheme - a business model that was doomed to fail.
One sub-franchisee sucked in was Anuradha Chandra, who saw an advertisement for Green Acres franchises on television.
She received some training and an ironing system and was told she could expect to be paid on average $1000 a week for doing small amounts of work.
"I was boasting to everyone saying 'oh, it took me only a couple of hours to do this ironing'," she said.
But no money came and Lapham disappeared, leaving hundreds of investors furious and some heavily in debt.
"Some of them told me that they have to go back to their home country because they have mortgages and debts to pay," Mrs Chandra said.
Green Acres needed to take some of the responsibility because it put her in touch with Lapham in the first place.
Sentencing Lapham in Auckland District Court today, Judge Mark Perkins said he accepted that Lapham never set out to defraud anyone when he started his business, but his methodology was akin to running a "ponzi scheme".
"You guaranteed income to them when you knew there was insufficient work to get them that income," he said.
Judge Perkins said Lapham's actions had awful consequences for the victims and their families.
"Those people have come here as new immigrants to contribute to the community and they've had that ripped from them so instead of hitting the ground running they've been put way behind the eight ball," he said.
"What you have done is stolen from them capital that they would have used to contribute to the community financially and in other ways that new immigrants invariably do. That is why I say your offending was debilitating to the community at large."
Lapham had also deceived Green Acres about his business activities and the company had lost substantial funds and suffered damage to its reputation as a result of his offending, he said.
Lapham was sentenced to three years eight months imprisonment on each of the three charges, to be served concurrently.
Green Acres spokesman Logan Sears said the business had been rebuilt after the damage Lapham had inflicted on it.
"This sentence underlines both the seriousness of the charge, and the damaging consequences for all parties who suffered as a result of Mr Lapham's actions.
"It vindicates the stance we took from the outset and the efforts we made to lay a complaint, gather and safeguard evidence and support the Serious Fraud Office."
- NZPA