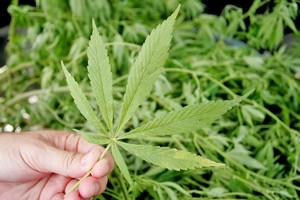 Rotorua kids as young as 12 have been caught stealing to pay for drugs and police say this is only the tip of the iceberg when it comes to drug-related crime.
Detective Senior Sergeant Lindsay Pilbrow of the Bay of Plenty Organised Crime Squad said police caught the youths following a spate of vehicle break-ins in central Rotorua. He said four youths aged 12 to 14 were arrested.
"These kids had been stealing to pay for cannabis for their own use. This is a particularly sad example, because it illustrates that young kids are already using cannabis and are committing crimes in order to do so."
Mr Pilbrow's comments come as police plead for community help in catching cannabis growers.
"While the onset of warm, fine weather is good news for vegetable gardeners unfortunately it also means an increase in illegal cannabis-growing activity," he said.
He said cannabis was the most widely used drug in New Zealand and the harm it caused the country could be estimated at $340 million a year.
"The impact of cannabis in Bay of Plenty communities is wide-reaching and beyond the individual user, it often translates into other areas of crime such as burglary, stolen cars, serious violence and intimidation," he said. "This is why targeting organised criminals making a living from the manufacture and distribution of illicit drugs is an ongoing focus for Bay of Plenty police."
Mr Pilbrow said cannabis plots could be growing anywhere, from a backyard, to the middle of the bush, or an indoor hydroponic operation. He urged anyone who had concerns about criminal activity to contact their local police station directly or anonymously call Crimestoppers on 0800 555 111.
- APN