Visit our page of remembrance for all the miners here.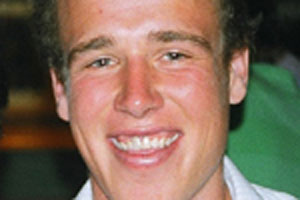 Michael Nolan Hanmer Monk was a fourth-generation West Coaster, the son of Paroa Hotel owner Bernie Monk - a long-serving West Coast rugby captain - and West Coast netballer Kath Monk.
Michael attended St Bede's College in Christchurch as a boarder before spending a year as a house tutor at Ireland's Rockwell College in 2005.
He had been working at the Pike River Mine as a contractor for six months, his parents said in a statement.
The 23-year-old had taken on his parent's sporting prowess - Mr Monk snr captained the West Coast rugby side - and played representative rugby as a hooker, flanker, and lock in the Heartland Championship.
"A versatile player who made a significant contribution to West Coast rugby, Michael played at the highest representative level in the Heartland Championships and will always be remembered by his local Blaketown Club as a man who never gave up without a fight," his family said.
Michael gained his building apprenticeship in January this year. He balanced his mine work with helping his parents behind the bar of the family business.
Michael's parents said he was proud to be a qualified builder and had many ambitions and big plans for a bright future.
"His attention to detail and the high standards he set himself were highly valued by all who employed him," they said.
"He was a great saver and was paying off a section and looking forward to building his own home and travelling overseas with his long-term partner, Gemma.
"He was always there for his family and his mates and his unswerving loyalty and wicked sense of humour will never be forgotten."
The Monk family said they were grateful and humbled by the condolences and prayers for the loss of their son and brother.
Michael is survived by his parents, his siblings Olivia and Alan, and his partner, Gemma.