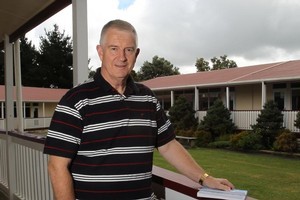 Two diploma schools for foreigners accused of sending illiterate students to a university degree course have been closed down for qualifications fraud.
A third has been blocked from taking new students as staff face charges of immigration fraud.
Massey University estimates it lost about 60 fulltime equivalent students and $1.2 million in international revenue when it was forced to overhaul admission procedures for its Bachelor of Business Studies degree at Albany.
Staff said many of the students could barely speak English, even though they arrived with a Diploma of Business or similar qualification level from local schools specialising in diploma courses.
Massey's communications director, James Gardiner, said that last year the university took 46 students from the API Institute of Education, which was closed in February after an investigation found failing students were given pass marks and diplomas.
The degree course took 27 students from the NZ Academy of Studies, which was caught on TV selling a business diploma for $12,000.
It also took 20 students from the Kingsland Institute, where the manager and an adviser were charged in July with immigration fraud. Both men pleaded not guilty.
Kingsland Institute used to take up to 400 students but is now struggling to stay open.
Mr Gardiner said enrolments from at least one other school dropped sharply once the university insisted on having proof that students could speak acceptable English.
Overall, the number of foreign students from the five most affected schools dropped from 170 to eight after the rule change.
Mr Gardiner said the university worked on the basis that students had already been tested for university-level English proficiency in their diploma schools under the International English Language Testing System (IELTS).
"We assumed that because it was an NZQA-approved course and the requirement was IELTS 5.5, if they'd got into that course, they must have had it.
"Well, we were wrong to assume that, as it turned out. We're the victims, as anybody else is, of slack practices."
The NZ Qualifications Authority's deputy chief executive of quality assurance, Tim Fowler, said it was difficult to stop individuals who decided to break the law, which had occurred at NZAS and API.
The agency was investigating Kingsland but could not comment further because of the court case.
"Where there's evidence of illegal or fraudulent activity, NZQA has demonstrated it will not be tolerated."
Tertiary Education Minister Stephen Joyce said he believed the agency was already getting tougher.
"I think they are taking a stronger view in the last 12 months than they had previously. Certainly, when I became minister I said to them: 'If you've got problems, you need to get in and sort them out'."
But it was important to make sure the NZQA had the legal powers it needed.
A law change announced this week would ensure officials had the right to enter a school's premises and demand enrolment and academic records.
They would have power to impose specific conditions instead of just threatening to deregister a school.
Under the changes, contained in the Education Amendment Bill (No 4), anyone wanting to start a school will have to show it is financially viable and has suitable owners, directors and staff.
Schools will also be able to keep a greater proportion of fees when refunding students who change courses.
Mr Joyce said this was designed to remove the financial incentive for students to change to cheaper, lower-quality courses once they arrived in New Zealand.
AIS St Helens academic director Dr Mike Roberts, who has criticised the Qualifications Authority's policing of rogue schools, said the increased powers sounded good.
"I just hope they'll have the gumption to use them because they haven't acted in the past."
Labour's tertiary education spokesman Grant Robertson said the crackdown was necessary because the bad overseas reputation of some schools was starting to affect even the best universities and polytechnics.