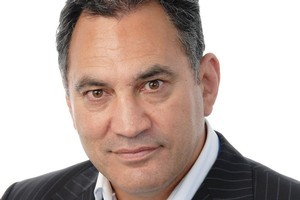 Tuesday
Parliament goes into urgency to pass through some significant laws, including local government reforms and controversial employment law changes. On the same day, the Human Rights Commission annual report delivers a broadside to the Government about risks to the public's participation in law-making through overuse of urgency and shortened select committee processes. It says only rarely could it praise the Government for following best practice, one example being the Electoral Finance Bill. It delivers bouquets to Justice Minister Simon Power's delegation to the United Nations' Human Rights Committee, Government support of the Declaration on the Rights of Indigenous Peoples, and progress on the rights of disabled and transgender people.
Thursday
Boisterous National MP Paul Quinn does not rate with Labour MPs so there was great delight when he stood to ask Customs Minister Maurice Williamson about SmartGates at airports.
"That's a conflict of interest!" cried Labour whip Darren Hughes. Trevor Mallard quipped that if Mr Quinn walked through the SmartGate enough times it might actually work for him. Their point appeared proven when he failed to ask the usual follow-up question, depriving Mr Williamson of the chance to further boast his successes. It transpired that Mr Quinn's failure was because the Whips' Office had armed him with the wrong pre-scripted question - one which had nothing whatsoever to do with SmartGates or even Mr Williamson's portfolios. Rather than try to wing it by thinking up a pertinent question of his own, Mr Quinn wisely decided to stay silent.
Yesterday
There are only two Movember mo-growers from Parliament - National's Tau Henare and Green MP Kevin Hague. Henare has $714 in pledges while Hague has just $185. However, while Hague's growth is strong, Henare's is a rather motley number despite his own optimistic comparison to Magnum PI. Labour's Clare Curran tweets she has to shut her eyes when Tau's mo floats into view. National MPs are more merciless on his Movember donations webpage. Jacqui Dean gives $20, adding "it would have been 30 bucks for a decent mo". Michael Woodhouse pledges $40 which "I'll pay up the moment I can see it!" Nikki Kaye advises, "Tau, think you need to press go on the Mo ... wee bit fuzzy." Melissa Lee writes: "Go Tau ... not much of a mo so far bro." Even Paula Bennett - who is still overseas - has a go, observing it is not Henare who is suffering but those who have to look at him. "Maybe you should pay us?" But Todd McClay takes the prize for Tau-appropriate pillorying, giving a generous $100 because "I will pay almost anything for you to cover up that big mouth".