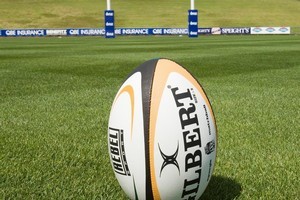 A Dunedin father who punched a man for swearing at an under-10s rugby match says he regrets how he tried to protect his family from "disgusting" bad language.
Robert Asola Taua, 58, was yesterday convicted of assault and fined $500 for twice punching Donald John McLean at Kettle Park on July 31.
Judge Mary O'Dwyer said Taua's reaction to Mr McLean's "poor behaviour" was unjustified and wrong - particularly in front of children - and the conviction would remind him such actions were unacceptable.
Outside the court, Taua said the judge was right to punish him for the "very regrettable" punches he threw at the match between Dunedin Rugby Club and Zingari Richmond.
The father of five did not want Mr McLean to use "very, disgusting, very bad" language around his children but he accepted he should have stopped before he reacted.
"Abusing the referee, using bad language, I think it sets a bad example.
But so does punching someone, and I am ashamed of what I did, and for not setting a good example."
Keen to personally apologise to Mr McLean, he said the incident was a "very strong" lesson to him and to anyone else who forgot why they followed junior sport.
"We are there to support our kids, to focus on our kids, we should not be abusing or fighting each other or the referees. Our children are there, it is supposed to be safe, we should not make our children feel frightened."
According to the police, Mr McLean, 39, stood behind the Dunedin supporters. He swore at the referee, yelling abuse as he walked on to the field. The referee warned him and asked him to leave, but he continued swearing.
Taua asked him to stop but Mr McLean responded with more offensive language. Taua punched him in the jaw.
Mr McLean called him a coward, and he again punched him in the jaw before walking away.
In court, defence lawyer Sarah Saunderson-Warner said a restorative justice meeting had not been possible because the victim indicated he would only take part if Taua brought $5000.
- Otago Daily Times