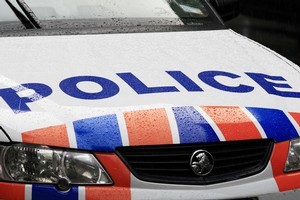 A 12-year-old girl is in Auckland's Starship Hospital with critical injuries after being hit by a truck in Blenheim this morning.
Jacqueline Wyatt was cycling to school through a patch of roadworks on State Highway 1, just out of Blenheim, about 8.20am when the crash happened.
"She and her friend were travelling along it, and (she) was clipped by a truck that was only travelling at a very slow speed, and went under the rear wheels of the trailer, and as a consequence has a broken pelvis and internal injuries," Riverlands School principal Dave Parsons said.
The school regularly talked to pupils about being safe on the roads, he said.
"Road safety is always high in our minds in terms of making sure we've got good processes and procedures in place. It's high in our priorities because of where our location is."
The school is on a small road on the outskirts of Blenheim, but very close to a sharp bend on SH1 and railway tracks.
Mr Parsons described Jacqueline as a role model at school with a bubbly personality, and a bright cheerful girl focused on her learning.
The school was making sure the staff and children had the right information about what had happened, and had the chance to ask questions.
Jacqueline was taken to Blenheim's Wairau Hospital by ambulance, and flown to Starship Hospital later this afternoon.
-NZPA