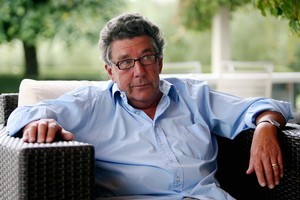 Broadcaster Paul Holmes is incredulous at the prostate cancer book.
"My initial reaction would be that the authors are insane," he said.
"Anything that helps you find out whether you've got prostate cancer is a good thing."
Holmes was diagnosed with the disease in 1999.
He had hormonal treatment and radiation therapy.
"There are side-effects," he said yesterday. "But being alive is better, on balance, than being dead.
"When I got prostate cancer I was probably weeks away from the cancer going into the bones.
"I'll never forget my oncologist saying to me, 'If it had gone to the bone, I would be making you comfortable.'
"It's insane to advise men not to take the test."
He urged all men aged over 45 to ask their doctor for regular blood tests to monitor their level of prostate specific antigen, a screening test for cancer in the walnut-sized organ.
Leighton Smith, a Newstalk ZB host, was diagnosed in 2002 and had surgery to remove his prostate.
"You can do all sorts of things with statistics," he said. "Talk to somebody who's dying of it now because their doctor didn't give them the test when they could have.
"I have, possibly, some sympathy for the fact that some guys get side-effects from being treated, especially from surgery, but that's arguably because they weren't detected early enough.
"The principle of prostate testing, however it's done, is that it should be done so it discovers it early enough and then puts the individual in control of their own life."
Smith said the side-effects from his surgery were minimal.