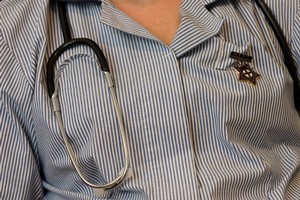 Many autism treatments are unproven and may be harming children, an education specialist says.
Professor Jeff Sigafoos of Victoria University says without a more evidence-based approach to education, autistic children are potentially atrisk.
"Autism is an area where there happens to be a lot of misuse of evidence, controversy about what works for children and what doesn't, and a lot of unproven, ineffective and potentially harmful things being done in the name of educating children."
Autism affected one in every 150 children, with most of them having difficulty communicating and about 50 per cent failing to develop speech, he said.
His research showed many parents were using unproven and potentially harmful treatments. From 552 parents surveyed, he found 108 different treatments were being used.
"Only five or six of those treatments were evidence-based, so that means there are about 100 or so unproven treatments being used by parents, and I suspect the same thing would hold if you went into schools," Dr Sigafoos said.
"Some of those could be quite harmful or detrimental."
He said he was applying the evidence-based approach to identifying the best communication tools for children with autism.
Many education policies were based either on ideology, ignorance or advocacy, as opposed to evidence.
- NZPA