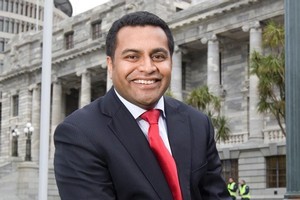 One of the country's biggest unions has mobilised support for Labour's candidate in Saturday's Mana byelection, Kris Faafoi.
Members of the Engineering, Printing and Manufacturing Union will be out in force to encourage voter turnout.
But today, National is taking the fight to Labour in territory the left would consider its own. Prime Minister John Key, Health Minister Tony Ryall and candidate Hekia Parata, will appear at the opening of a new medical centre for union members.
Yesterday, Labour leader Phil Goff said his party was not taking victory for granted and low voter turnout could see an upset win for National.
Although he was confident Labour would win, "it would be a bad mistake for people to look at it and say, 'This is a Labour seat. I don't need to go out and cast my vote.'
"Clearly we need to get out there and mobilise our support."
Labour president Andrew Little, who is also the union's secretary, said "a fair few of our people" had been involved in the campaign over the past few weeks "and I suspect there will be good numbers involved come Saturday".
Labour's retiring Mana MP, Winnie Laban, retained the seat in 2008 with a 6155-vote majority over Mrs Parata, now a list MP. Yesterday, Mr Key conceded it would be "a very long shot" for National to win Mana.
He said Mr Goff's comment that low voter turnout might jeopardise Labour's chances was an attempt to prepare for what might be a reduced majority. The campaign by Mr Faafoi, Mr Goff's former press secretary, "has not been that stellar".
Meanwhile, Mr Little doubted that Unite union chief Matt McCarten, who is also standing, would be a problem for Labour.
Mr McCarten has campaigned on setting the minimum wage at $15 an hour, and last week he occupied and began repairing a vacant state house for a local couple who live in a garage.
"The feedback I had was that people thought Matt's campaign was very entertaining," said Mr Little.
"But when it comes to voting on the day, I don't think his campaign is going to cause a huge split in the vote."