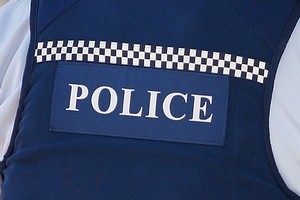 Police investigating the shooting of a primary school caretaker in Palmerston North yesterday are looking at whether it might be linked to several similar incidents in recent months.
The 25-year-old man was mowing the lawn outside Terrace End School about midday when he was shot by a BB gun or air rifle, believed to have been fired from a vehicle.
He was treated at Palmerston North Hospital before being released with the slug or pellet still lodged in an arm.
Immediately following the incident, students were moved to a safe location within the grounds and the school put in lockdown for about an hour while the armed offenders squad searched the property for the gunman.
Police spokeswoman Kim Perks told NZPA investigators had spoken to the injured man but he had not been able to provide any detail about the shooter.
"We don't know whether it was random or if he was aimed at."
Ms Perks said police were looking at whether yesterday's shooting was linked to a number of other air rifle incidents in the city recently.
"In recent months we've had a handful of incidents involving BB guns and air rifles - nothing that's resulted in any injury," she said.
"They just appear to be random, possibly youngsters messing around, but we don't know if they're linked to this at this stage."
Police canvassed the neighbourhood yesterday afternoon and have appealed for anyone with information about the incident, or anyone who saw suspicious people or vehicles in the Terrace End area of Ruahine Street to contact them.
Ms Perks said police were still seeking information about a grey ute with a canopy that was seen in the area about the time of the incident.
- NZPA