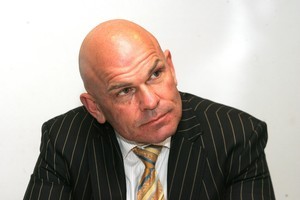 MPs are now free to use an international travel perk and keep their individual holidays - subsidised by public money - a complete secret, under new rules revealed by Speaker Lockwood Smith.
The changes mean details that revealed Act leader Rodney Hide's trips to Hawaii, Europe and North America with his girlfriend and Act MP Sir Roger Douglas' holiday to London with his wife will no longer be released.
The quarterly release of expenses in the past year had revealed the dollar value of travel expenses for each MP and minister but this amount will no longer include the international travel rebate.
It means the public will not be able to see if individual MPs are using the rebate, or to what approximate value.
The rebate can be claimed for up to 90 per cent of international airfares for private travel, parliamentary business, or both - but not private business.
Dr Smith defended the change, saying use of the rebate was private and effectively covered by MPs' own salaries.
Independent MP Chris Carter, who was criticised for taking several trips with his partner on ministerial business, said the announcement was conveniently timed so MPs could hide behind the rules in time for their Christmas holidays.
"A bit ironic how I was crucified for my entirely business-related travel as education minister, but now the party leaders have stitched themselves up subsidised international holidays just in time for the Christmas recess," Mr Carter said.
The Remuneration Authority deducts about $9600 from each MP's salary, which is then used for the rebate claims.
"It is taken out of members' salaries and it is private ... It is not a public expense, it is a private matter," Dr Smith said.
If the money is not used, it does not accumulate but is effectively available to the Government as extra cash.
In 2009/10, the total pool of money for the rebate was $1,176,812 but only $432,989 was paid out in rebates. For the first quarter of the 2010/11 year, those figures were $294,203 and $76,589.
Dr Smith said he was happy to release these figures to show MPs were not over-using the perk.
"The public has a right to know that even though members have paid for that travel out of their salaries, that the use of the travel does not exceed what is being deducted from their salaries."
MPs had been nervous about using the perk, "and that's wrong".
An MP's base salary is $131,000 - after Remuneration Authority deductions - which increases with various responsibilities such as chairing a select committee. Salaries and deductions are standardised for MPs, but the level of rebate increases with the number of terms served.
An MP who has served four terms can claim a 90 per cent rebate on international travel.
Green party co-leader Metiria Turei said she preferred a system where MPs received a salary, and work expenses - not private expenses - were covered.
"The current set-up is so messy. The only way we can get genuine transparency is if we have an independent review of the whole system."
Dr Smith also announced that MPs' legal costs will be released at the end of litigation.
New travel perks
What MPs can claim for themselves and their partners:
* 25 per cent rebate on international airfares after one term.
* 50 per cent after two.
* 75 per cent after three.
* 90 per cent after four.
What do you think?
Do the public have the right to know who is using the perk?

newsdesk@nzherald.co.nz