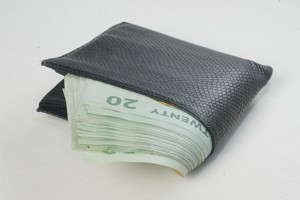 A former chef at an Indian restaurant in Lower Hutt has been awarded over $24,000 in unpaid wages and holiday pay, interest, and lost wages after he was constructively dismissed, the Employment Relations Authority has ruled.
Veenus Kumar was employed by Vasant Ranchhod at the Maharaja's restaurant in 2006, and signed an employment agreement that he would be paid $11.80 gross per hour for at least 55 hours per week.
Mr Ranchhod said he could not provide those hours every week, and Mr Kumar was seeking to recover payment of his contract hours that he had not worked as well as holiday pay.
No wage or time records were kept for Mr Kumar's employment.
Mr Kumar claimed the total owed him was $38,836.12, while Mr Ranchhod said he owed just over $10,000 but did not provide any records.
As well as being shortchanged on his weekly hours, Mr Kumar received no holiday pay or time in lieu and payments for 44 public holidays.
"...the respondent's failure to meet his obligations was broad, long-standing and sustained," authority member Denis Asher said.
"On the other hand, it is not clear why Mr Kumar tolerated these breaches for nearly all of his four years of employment."
The authority awarded Mr Kumar a total of $24,043.16, plus interest, as well as a wages shortfall for two months between February and March 2008 that the parties had to agree.
The award included $4400 in two months' lost wages arising out of Mr Kumar's unjustified dismissal, when he left Mr Ranchhod's employment because he would not pay the money owed.
The payment also included a penalty of $1000, costs of $1500, and interest on the outstanding sum.
The payments were to be made at $1000 a month.
In May 2008, Mr Kumar resigned but returned several days later for an agreed $2200 in the hand per month, although no new employment agreement was signed.
- NZPA