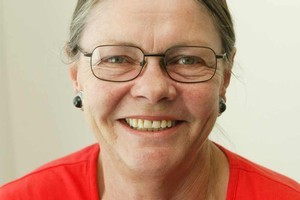 A few days ago I received a quarterly rates demand. It was printed exactly as rates accounts have always been in the past, with Rodney District Council's name and logo at the top. It states that the last day for payment is November 20. Do transition arrangements mean that ratepayers still pay the rates struck by the old councils for a certain period? How can I pay this account when the organisation claiming the payment will not exist on the date I make payment? Ian Turner, Manly.
Rates set by the existing councils for the financial year starting July 1, 2010, will apply until June 30 next year. From then, rates will be set by the Auckland Council.
You can make payment in the usual way to the existing councils. This system applies to all councils that are being absorbed into the Auckland Council area.
I have been commuting on the Southwestern Motorway for nine years. I am confused about the small section of the southbound lanes at Walmsley Rd where the inside (left) lane disappears for about 50m and cars entering south from Walmsley seem to get a free lane on the motorway.
There would appear to be enough room for the motorway lane to continue. Why can't Walmsley Rd traffic have a controlled motorway entrance like everywhere else in the city? Richard Jerram, Auckland.
The project to improve the safety at the Walmsley Rd southbound onramp has already begun.
Some drivers use the existing onramp change lanes almost immediately to get to the airport on SH20A, which is a risky manoeuvre over such a short distance. The upgrade will remove the bottleneck around Walmsley by increasing the number of southbound motorway lanes from two to three. At the same time, to stop the lane-weaving across the new three-lane motorway, the Walmsley Rd onramp will be extended so that people using it can travel only towards Manukau. Drivers heading to the airport will have to use alternative routes.
Over the past 30 years I have regularly travelled between Mangawhai and Auckland. The Puhoi tunnel has been a Godsend in many ways. From the Orewa junction, just south of the cameras, to the first set of lights in Warkworth is 24km. If there are going to be no on- or offramps in the proposed extension to Warkworth, this will be unique, because to my knowledge, there are no other stretches of motorway in New Zealand without on/off ramps anywhere near this length. Am I right? Bede Brittenden, Epsom.
Yes, you are - up to a point. When the Puhoi to Wellsford highway is built, it will be predominantly rural, which means the demand for on and offramps will be less than in the city. But no decisions have been made yet about its final design or the number of access points.
The longest stretch of motorway between on and offramps is the 11.85km of SH1 between Oteha Valley and Silverdale.