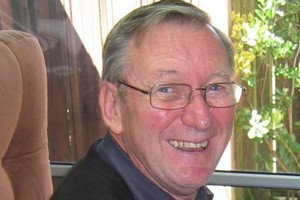 Frustrated motorists may see it as a contradiction in terms, but a new organisation is hitting the country's roads this summer to promote the concept of responsible cycling.
Its mission is to make roads safer for everyone by building a more friendly and respectful relationship between cyclists and motorists.
Auckland triathlete Rowan Larsen says he has used proceeds from his Birkenhead-based recruitment business to form the Responsible Cyclists Association to heal deteriorating relations between the two groups.
He describes the not-for-profit association, which he has set up with a small group of helpers backed nationally by the Bicycle Industry Association through its affiliates' bike shops, as a non-political organisation focused on the single goal of breaking a "cycle" of intolerance on the roads.
Members paying a $15 subscription fee are asked to sign up to a 10- point charter of good behaviour and to wear reflective stickers on their helmets to identify themselves to passing motorists as "responsible cyclists".
The stickers, which they are also encouraged to put on their cars, carry the logo of a bike chain shaped like a daisy chain reminiscent of a 1960s peace symbol.
"Motorists will learn to look out for us as 'friendlies' who will make it as easy as we possibly can for them to get past us in difficult traffic situations as well as giving them a cheery thank-you wave in return for their consideration," the association says in a message to new members on a website being developed for them to swap ideas and information (www.rca.org.nz). "Our philosophy is that in order to get respect, you must first show respect."
Mr Larsen, 53, said that his inspiration for founding the organisation was a perverse public reaction to injuries suffered by four cyclists mown down accidentally by a novice motorist on Tamaki Drive in September last year.
"People were sympathetic to start with but by the end of the week there was a huge backlash against cyclists," he said.
That was followed a month later by the death of North Shore GP Graham Robinson, who was knocked off his bike on a training ride near Helensville by a hit-and-run driver who has not been caught.
Mr Larsen said he had given police details of a similar incident in the area a week earlier when he was almost knocked off his bike by what he suspected was the same flat-deck Toyota Hilux ute involved in Dr Robinson's death. "The police thought I was buzzed by the same guy too," he said.
Mr Larsen believes only small minorities of both motorists and cyclists behave unacceptably in hogging the roads.
But he says they are the ones most noticed by other road users, giving everyone else sharing their transport mode a bad name.
"Tolerance means space and patience - if motorists know you don't want to obstruct them they will wait for you to get into a better position and hopefully just glide effortlessly past," he said.
Automobile Association spokesman Mike Noon welcomed the new organisation and said he hoped motorists offered more respect from cyclists would return the favour.