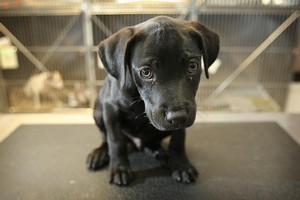 Last year the SPCA euthanased nearly as many animals as it re-homed.
Despite this, they're euthanising less than they did three years ago, and the society hopes to continue the downward trend this year.
The SPCA euthanised 30,175 animals in 2007, just over half the total number of animals they handled. This dropped to 26,571 last year, 45 per cent of the total.
This comes as international research shows there are two times as many pets per person than in decades past.
The society's chief executive, Robyn Kippenberger, said although the drop was a good sign the society could do better.
"We're looking at pushing it down to around 20 per cent. ... At that level we won't be euthanising any animals because of space."
Kippenberger said the majority of euthanised animals were cats.
But the SPCA was trying to bring the rate down by treating rather than euthanising cats with minor diseases as well as having SPCA branches taking on surplus animals when possible.