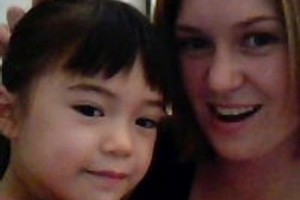 The father of one of the Westpac runaways, who abandoned his family years ago, emerged for a reunion with his fugitive children only to gamble away nearly $1 million of the bank's money.
Huquing Gao left New Zealand in 2006 for a new life in Australia, leaving behind his wife and two sons, according to a banking source.
His son Leo Gao skipped the country last year after an accidental $10m bank transfer. Last year, Huquing reappeared to his newly enriched family.
Hong Kong court papers state that Gao, brother Carter Gao and their mother Huang Di Zhang managed to get $3.8m offshore.
They left with Blenheim woman Kara Hurring and daughter Leena who are believed to be on the verge of returning to New Zealand. Hurring separated from Gao shortly after a gambling blowout in Macau.
The Herald on Sunday has been told that Huquing met the Gao brothers, their mother and Hurring in Macau.
The reunion was initially joyous after almost four years of separation. But investigators were told that Huquing spent "six figures" at a casino and his gambling impacted relations with his family. The fallout led to the older Gao being banned from returning to the casino.
Huquing's spending involved him in the police investigation into the fugitives. An immigration alert for the family - and Hurring - was issued to all diplomatic posts after they left New Zealand. Because of the alert, police were told when Huquing applied for a new New Zealand passport earlier this year.
Internal Affairs officers had no reason to decline the passport and issued it, although they notified Huquing that he had to collect it in person. He has not done so.
Meanwhile, the imminent return of Hurring is not likely to attract serious charges. The banking source said the main focus of the police investigation was Gao, not Hurring. "She was not the principal player. She was along for the ride."
The Herald on Sunday was told that investigations revealed that Gao and his family were the only people involved in the transfer of the money out of the country.
Gao made contact with a member of the New Zealand-Chinese community to ask how to move large amounts of money out of the country. The contact introduced Gao to at least five different "money changers" who handled currency transfers to and from China, said the banking source.
The $10m was divided and by the time police followed the trail to the money-changers, one-third of it had been moved offshore.