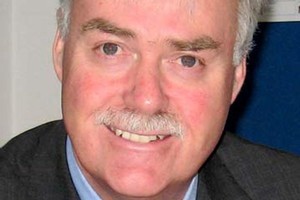 Dr Kevin Woods is a man unafraid to make unpopular decisions, as thousands of people in Scotland will attest.
Newly appointed as New Zealand's next Director-General of Health, Woods became a controversial figure after he was tasked by the Scottish Government with restructuring the nation's health service and improving care.
Prior to that role, which he took up in January, 2005, Woods was chief executive of North Central London Strategic Health Authority where he implemented the reform programme for the NHS in England.
His appointment by a Labour/Liberal-Democratic coalition government north of the border drew sharp breaths at a time when Scotland appeared to be adopting previously resisted English policies such as greater use of private hospitals to cut NHS waiting lists.
Woods' most contentious policy was to centralise a number of A & E departments, a move vehemently opposed by people across the west of Scotland.
By 2006, plans had been announced to reduce the number of A&E departments in west and central Scotland from 15 to eight.
This affected many communities and brought thousands of protesters together in opposition against proposals which meant turning consultant-run emergency centres into minor injury units, while care for the most seriously ill patients would be centralised.
Woods kept a low profile during his tenure in Scotland but in a rare interview with The Herald newspaper in 2006 he defended his strategy.
He explained that separating emergency care from planned operations - so patients on waiting lists did not have appointments cancelled - was among the key aims of service redesign.
He said this was one reason why NHS Greater Glasgow and Clyde wanted to turn two A&E departments into "ambulatory care centres" to deal with mostly minor injuries and day case treatment.
He stressed that difficult decisions had to be made about the future shape of hospital services and that well-supported plans for delivering health care had been put in place to guide these judgments.
He also argued that longer journey times to hospital did not put lives in greater danger.
The Herald quoted him as saying: "It is always bound to be unsettling when someone comes forward to change an established pattern of services and one can entirely understand and want to have public participation and engagement in that process of change.
"Responsibility for decision making rests with boards and with ministers and what I am trying to convey is we are very clear that there will obviously be difficult decisions to be made and not everyone on occasion will agree with the decision that is reached."
At the time, the Scottish Executive's vision for health was embodied by "Delivering for Health", a policy built on a blueprint devised by a panel of experts and top medical specialists.
The Scottish public disagreed with aspects of it, however, and there were protests and public meetings held in opposition to the new plans but despite vociferous campaigns accident and emergency departments were closed at some hospitals.
When the Scottish National Party took power, however, both of these controversial decisions were reversed and the New Zealand Herald understands that this was a major factor in Woods' decision to leave Scotland.
When launching his annual report last December, Woods defended his record. He said the health service in Scotland had succeeded in cutting waits and improving care and that the NHS had enjoyed "significant achievements" in meeting key targets and making savings.
Woods thanked his NHS staff for helping to achieve targets - including a two-month wait for cancer treatment - and said progress had been made in improving access to NHS dentists.
In total, £297 million ($625 million) had been made in efficiency savings which, Woods said, could be reinvested in other services.
In response, however, the British Medical Association (BMA) warned that meeting targets would become increasingly difficult with tighter finances.
The organisation also questioned whether the drive to make efficiency savings would lead to cuts in frontline services.
Woods' New Zealand post will begin in early 2011 and last three years, but there has already been some concern expressed at the appointment, particularly surrounding comments he made to the Scottish Parliament public audit committee on doctor and nurse numbers.
In June, Woods agreed that it was possible to continue to improve the quality of service with "significantly fewer" doctors and nurses.
"We see our pursuit of quality also linked to our policy to improve efficiency," he told the committee.
This led Ian Powell, Executive Director of the Association of Salaried Medical Specialists, to defend Woods' appointment.
He said the move was positive for New Zealand and that Woods should be given a fair go and not be "damned before his arrival".
"There are advantages in appointing a Director-General of Health from a country such as Scotland. Scotland has a strong commitment to strengthening the capacity of public hospitals, and is a world leader in workforce planning and in the development of health professional-led regional clinical networks. Someone with this background would be a considerable asset to New Zealand."
Referring to the fact that the Scottish Government recently announced 1500 nursing and midwifery posts would be lost across the nation's 14 health boards over the coming year, Powell said New Zealanders were right to be concerned, but that this had come about very recently and was, in effect, policy imposed by the British Government.
"A senior public servant will never disagree with the position of the government, regardless of their personal thoughts.
"His reported public comments tell us nothing about what he actually might think. Former Director-General Stephen McKernan did an excellent job. But all his public comments were in support of the government of the day. Had he publicly distanced himself from his political masters he would not have lasted four weeks, let alone four years in the job.
"What senior public servants say publicly and what they think are not always the same but this is essential for survival.
"Let's give Woods a fair go. The only person who can demonstrate whether he is a good appointment or not is him in the job," concluded Powell.
There was praise for Woods after he announced he was leaving the NHS and Scottish Health Secretary Nicola Sturgeon said: "I would like to pay tribute to Kevin for driving forward improvements in the NHS through his leadership, hard work and dedication.
"He has made a major contribution to our vision of a healthier Scotland and I have no doubt he will bring the same drive to his new role."
Theresa Fyffe, Director of the Royal College of Nursing Scotland said: "Dr Woods leaves the NHS in Scotland in a better place than it was when he arrived and I am sure that his experiences in government here will serve him well in New Zealand."
Dr Kevin Woods: CV
* For most of his career, Dr Kevin Woods, New Zealand's next health boss, has been a health sector manager in England and Scotland.
* He has a PhD from the University of London and has lectured at the University of Manchester and Flinders University of South Australia. From 2000-2003 he was the William R. Lindsay Professor of Health Policy and Economic Evaluation at the University of Glasgow.
* As the head of Scotland's health services, Woods had oversight of 15 area health boards and eight Special Health Boards. He had responsibility for a budget of £7 billion ($14.7 billion).
* He will be one of New Zealand's highest paid public servants, with a salary of around $550,000.