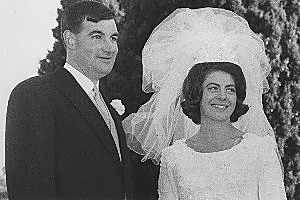 Police will review the Crewe murders in a bid to answer questions raised by Rochelle Crewe - who killed her parents?
Deputy Commissioner Rob Pope said police are in contact with Rochelle Crewe and have appointed a senior investigator to go through the file.
"We talked to Rochelle some weeks ago and understandably she has questions that she wants answers to. We will do our very best, taking into account the limitation of time and the availability and recollection of witnesses."
The decision came a week after Rochelle Crewe broke her silence in the Herald to call for the police to re-open the case 40 years after her parents Jeannette and Harvey Crewe were murdered.
She said no-one had been held accountable for the grisly deaths since Arthur Allan Thomas was pardoned in 1979 and hurtful speculation had been allowed to fester.
Public support for a fresh inquiry has grown since Rochelle came forward for the first time, who was just 18 months old when found crying in a cot five days after her parents were last seen alive.
"In reopening the case, I am seeking truth and justice as to what happened during the original investigation and what really happened to my parents, Jeannette and Harvey Crewe."
Mr Pope said Detective Superintendent Andy Lovelock, Northern Region Senior Investigator, would lead a detailed analysis of all information available and "acquaint himself with all the details."
Mr Pope emphasised this is not a re-opening or reinvestigation of the case.
This case has been one of the most scrutinised in NZ history. There have been two court cases, a royal commission and it has been the subject of several books and numerous Official Information requests over the years, said Mr Pope.
He urged anyone with information to come forward.
Prominent, respected NZers call for case to be reopened
Yesterday a group of prominent and respected New Zealanders backed calls to reopen the case.
A Herald survey of 16 members of the Order of New Zealand found eight wanted to see the 1970 murders solved and the other half did not oppose Rochelle Crewe's bid to have the case reopened.
Those supporting Ms Crewe's bid included former All Black captain Sir Brian Lochore, two former governors-general, Sir Paul Reeves and Dame Cath Tizard, award-winning writer and literary critic Professor C K Stead, children's author Margaret Mahy, and founding president of the NZ Council of Trade Unions, Ken Douglas.
Rochelle Crewe was found crying in her cot five days after her parents' murder.
She said last week she wanted police to look into police corruption in the case and find out what happened to her parents.
Their bodies were found in the Waikato river in August and September, 1970.
- NZ Herald staff, NZPA