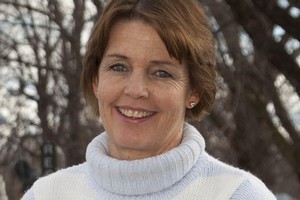 Why can't we all be good little democrats like the Chatham Islanders and get out and vote?
If 71 per cent of their 363 electors can get off their behinds and record a choice for local mayor and council, why can't the rest of us?
Massey University local government specialist associate professor Christine Cheyne popped up in the weekend blaming the traditional bad turnout in local elections on the "current mishmash of voting systems" and put in a plug for STV - the single transferable voting system employed in health board elections.
Personally, I think she's talking as an elections geek and not as an ordinary citizen confronted with a list of unknown names to check off.
There are two big problems with STV. First, voters are expected to list in order of favouritism a bunch of names most of us have never heard of, and second, the counting process is so complicated, one has to trust a computer programme to add up the results.
According to figures put together by Local Government New Zealand governance expert Mike Reid, turnout in this month's local elections was 48.37 per cent of registered electors, up nearly 5 per cent on the 2007 turnout.
Given that voter turnout in 2007 was the lowest since the restructuring of local government in 1989, any increase is good news. Though this month's result was still far from the 1992 post-reform peak of 61 per cent.
Turnout across Auckland this election was 50.29 per cent which, if you want to look on the bright side, was an increase of 11.83 per cent on 2007.
However, when you consider the effort that candidates and news organisations such as the Herald put in to turn it into a general election-type contest, it was a rather depressing participation rate. Though far better than that managed by the superior folk of Wellington, who earn their living lecturing the rest of the country on civic responsibility.
Voter turnout in the capital was just 40.24 per cent, and in the neighbouring dormitory of Hutt, 38.65 per cent.
If the titanic battle for the Auckland mayoralty hardly excited the masses, perhaps the solution is to learn from the remote South Island Mackenzie district and spice the process up with a dash of novelty.
When sitting mayor John O'Neill retired, council receptionist Claire Barlow tossed her hat into the ring against two sitting councillors. I'm guessing that like most receptionists, Ms Barlow had effectively run the shop for years anyway, so was the obvious person for the job.
The voters must have thought so, and elected her boss. The turnout was 67.28 per cent, up more than 15 per cent on the previous election.
A lesson, perhaps, that voters can be roused when the mood takes them.
Up the island a bit, voting in Christchurch was up more than 10 per cent on 2007, which proves the point, though shaking voters out of their lethargy with a severe earthquake seems a step too far to employ on a regular basis.
Former Manukau Mayor Sir Barry Curtis, who ruled over a city where voter turnout of around 35 per cent was endemic, took the optimistic approach, claiming low turnouts demonstrated people were happy with the politicians they had. In October 2007, when he told me that, a Herald-Digipoll survey backed him up with 84 per cent of his citizens saying his council did an excellent job.
From a historic viewpoint, turnout across the country this year was not bad. In the mid-1980s it had dropped so low - in Auckland City in 1983 only 30.4 per cent of electors voted - that postal voting and the ward system were introduced in an endeavour to keep local democracy alive. The effect was dramatic. In 1986 the turnout in Auckland City doubled to 59.8 per cent.
But three years on, the novelty wore off and turnout was down to 44 per cent. In the neighbouring isthmus cities, the figures were worse, particularly in the lower socio-economic suburbs.
This lack of enthusiasm for voting is not just restricted to local elections. Since 1984, the proportion of the voting age population that has cast a vote in parliamentary elections has declined from 89 per cent to 76 per cent in 2008.
But we're not alone. The Department of Internal Affairs study on the 2007 local election results points out that Ireland (50 per cent), the Netherlands (47 per cent) and Britain (35 per cent) all have similar or worse turnouts in local polls.
And across the Tasman, Western Australia had a local government turnout of 37.3 per cent in 2005, and South Australia 31.6 per cent in 2006.
In New South Wales and Queensland, where voting is compulsory, there's 85 per cent to 95 per cent compliance. It's a solution considered unpalatable by New Zealand politicians.
Just why, I'm not certain.