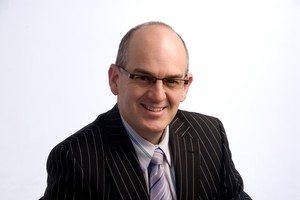 A new generation of cancer scanning has begun in Auckland with the installation of a multi-million-dollar machine by the private Mercy-Ascot hospitals.
The company has installed the PET-CT scanner - positron emission tomography-computed tomography - at its Epsom hospital in collaboration with Sonic, the owner of Diagnostic Medlab, at a cost of around $6 million.
The machine's presence in Auckland is expected to end patients' need to go to Australia for PET scans.
Mercy-Ascot says several district health boards are interested in paying for their patients to be scanned on the machine.
Boards nationally in 2007 rejected a proposal for the public health sector to buy PET scanners initially for Auckland, Wellington and Christchurch - and to establish a $5 million "cyclotron" laboratory to produce the radioactive material used in the scanning process.
Up to 200 patients a year were then being sent to Australia for PET scans.
A private radiology group established New Zealand's first PET scanner in Wellington in 2006. It now also runs one in Christchurch and was involved in establishing a cyclotron facility at Wellington Airport, avoiding the need to import the radioactive material, which decays rapidly.
PET scans are mainly used for cancer patients, to decide which is the best form of treatment and whether it is worth attempting major surgery or if palliative care is a better option. They are far more sensitive than other types of scans in detecting cancers.
The scans are also used for some neurological and heart diseases.
Health Minister Tony Ryall is scheduled to open Mercy-Ascot's new scanner today.
Andrew Wickers, the chief executive of the joint venture, called Mercy PET-CT, expected about 1000 patients a year would be scanned on the machine.
"Patients can avoid unnecessary surgery and benefit from more accurate treatment."