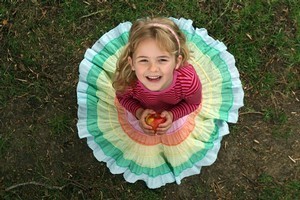 Popular primary schools are building new classrooms and could turn away pupils' little brothers and sisters, as they are hit by the start of a new baby boom.
Increased birth numbers from five years ago are starting to make themselves known at the school gate. And the Education Minister Anne Tolley has commissioned a demographic report on how to help schools cope.
New entrant numbers are projected to rise from 57,815 this year to 65,070 in 2015, the Ministry of Education says.
Most of that roll growth is expected in Auckland, the Bay of Plenty and Wellington.
The Ministry of Education's general manager of property, Kim Shannon, said the rises would largely be met by existing capacity within schools: by 2012 schools would be back to the peak rolls they saw a decade ago, and by 2015 new entrant numbers would be up another 2500 on that previous peak.
In popular neighbourhoods around the country, primary principals are seeing a surge in enrolments that is forcing them to build new classrooms or, if they can't get funding for classrooms, to turn away pupils.
Some say they are getting tough on out-of-zone kids - sometimes including existing pupils' younger siblings - by limiting or ending ballots for pupils from outside the immediate neighbourhood.
Anne Malcolm, chair of the Inner City Auckland Principals' Cluster, said there had been an upsurge in 5-year-olds in suburbs such as Ponsonby, Grey Lynn and Westmere. Turning away siblings was an option, but schools were first asking the Government to help.
Malcolm, also principal of Ponsonby Primary, said she had 12 additional children arrive this year whom she had not anticipated - an "unusually" high number for a mid-sized primary school.
Shannon said the ministry received regular information on demographic changes from Statistics NZ, and monitored early childhood education enrolments, to give schools early warning of increased pupil numbers.
This allowed them to move prefabricated classrooms to the schools where they were most needed. "This can be provided to a school within a few days if necessary," said Shannon.
But New Zealand Principals Federation president Ernie Buutveld said predicting school rolls was not an "exact science" - sometimes children turned up where they were least expected, and needed to be accommodated.
The larger urban areas were definitely worst hit. He urged parents with 4-year-olds to contact local schools now, to help principals to get a true picture of how many children to expect next year.
Auckland Central MP Nikki Kaye said the influx of young families into the Western Bays had put pressure on schools. Westmere schools alone had seen a 20 per cent increase in children under the age of 14 living in the area, since 1999.
Kaye had invited Tolley "to see the growth challenge" in the Western Bays, and this had resulted in the minister commissioning a demographic study of inner-city growth and committing to develop policy to help manage this.
Wellington Regional Primary Principals' Association president Jan Win said growth areas included outlying suburbs such as the Kapiti Coast, Paremata, Papakowhai and Newlands.
At her school, Bellevue School in Newlands, there had been more than 50 per cent growth in eight years, as a result of housing developments.
It was "highly likely" that Bellevue School would have to begin giving priority to pupils within a tight geographic zone, Win said.
Canterbury Primary Principals' Association vice-president John Bangma said a new entrant surge was also being felt there.
He is principal of Mairehau Primary School, where they have had to cut the out-of-zone ballot numbers from 20 to 15 this year. That number was likely to be further cut to 12 next year.
He said he was "getting creative" in finding space for extra kids, including buying the Plunket rooms next door. "It seems there was a population spike four to five years ago and now it's showing up in classes."
Teachers struggle with their numbers
Five-year-old Sophie Westenberg, one of 132 new entrants at Pt Chevalier Primary School this year, says she loves "learning new words".
For her teachers, the issue is more around the arithmetic.
The school's principal, Sandra Aitken, says the school is projected to enrol 119 5-year-olds this year, but by the start of the fourth term is already ahead of forecast.
This has been the school's "biggest year ever" for new entrants, she says.
The Ministry of Education helped fund 10 new classrooms last year to replace "relocatables" and Aitken is hoping for two additional classrooms to be approved for next year.
"Young families have discovered Pt Chevalier, basically."
Sophie's mum, Jo Pannell, says the area has changed dramatically since she and her partner Gerry Westenberg bought a home there eight years ago.
The ageing population has been replaced by young families who love the village-like feel, and being close to the city and sea, she says. "It's an amazing place. I would never leave Pt Chev while I have my children at home. It's too good for kids here."