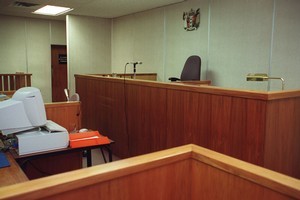 A private Auckland training establishment at the centre of immigration-fraud allegations has had to refund nearly $1 million worth of fees as dozens of worried students pull out of courses.
Kingsland Institute, which offers business, IT, English and cookery courses to up to 400 students each year, is undergoing assessment by the Qualifications Authority to see whether it meets required standards.
In July, the school's general manager, Donald Han, and a licensed immigration adviser, Chheogyal Lepcha, were arrested on immigration-fraud related charges. The charges relate to dealings with students at the school.
After the arrests, Immigration NZ said it would review the permits of 200 students who were studying at the school's two Auckland campuses. It also suspended the processing of applications for study permits for a further 130 students.
This month, Kingsland went to the High Court seeking an interim order to set aside Immigration NZ's general instruction which halted the processing of all applications for students wanting to study there.
Mr Han's wife, Kathy Hou, a director at the school, told the court in an affidavit that students started withdrawing from their courses and wanting refunds for their fees as soon as Immigration's ban was imposed.
She was also contacted by agents here and overseas who were worried that the school was under investigation and that the processing of visas for prospective students had been suspended. They added the school's good reputation had been damaged and as result their clients would be looking to study elsewhere.
Ms Hou said the effect on Kingsland had been "enormous" and its finances so affected that if Immigration's NZ's suspension was not lifted, the school would have to consider its future.
At that stage 75 students had withdrawn, or wanted to withdraw, and $700,000 in fees had been refunded. It was expected 50 more students would do the same, resulting in a further $700,000 of fees being refunded by the middle of this month.
In addition to the fleeing students, Ms Hou estimated at least another 100 prospective students had decided not to study at the school, a loss of about $1.4 million in potential fees.
She said the combined effect was approximately a $2.1 million loss for Kingsland and "the longer the suspension remain (sic), the greater the likelihood that the institute will be forced to consider closing its doors".
In a reserved judgment, Justice Alan MacKenzie ruled against the school, instead allowing Immigration NZ to keep its suspension on the processing of visas in place.
He said many of the effects Ms Hou had described were the result of publicity surrounding the charges laid and imposition of the ban, not the actual ban itself. He also said even if the ban was lifted applications might still be declined by Immigration.
"It is therefore unlikely that the position of the applicant would be substantially improved."
When contacted yesterday, Ms Hou refused to say how many students remain at the school but said it was coping and not about to close.
The Weekend Herald has been told that students - and staff - continue to leave and only around 60 of the 350 students are left. It is understood students were each paying up to $18,000 a year in fees.
NZQA said its assessment of the school was not related to the charges but had already highlighted "a number of issues of concern". The school had been asked to submit a response, which was now being analysed.
Immigration NZ head Nigel Bickle said 25 students who had lodged applications to study before the processing was suspended in July had now changed providers.
A number of other students who had valid permits have also applied to attend another provider.