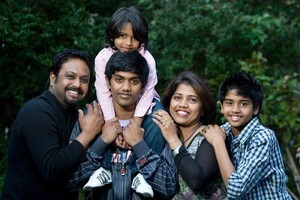 The cost of early childhood education has improved, according to a Government study - but fears are growing that funding cuts will reverse that trend.
The Ministry of Education report says the affordability of early childhood education, in relation to the average income, has improved since the introduction of 20 funded hours in July 2007.
In the three years since 2007, fees paid by parents fell by 30.3 per cent, the report says, while the average income has risen by 12.4 per cent.
The report says affordability is one of the factors that determines how accessible early childhood education services are to families and the extent to which children participate in those services.
Lack of affordability was also identified as a significant barrier to participation in ECE and a mother's ability to return to the workforce.
Funding is being cut in February to centres which have more than 80 per cent of their staff fully qualified - a reduction which is expected to be passed to parents in the form of increased fees.
NZ Childcare Association chief executive Nancy Bell said that a recent survey of about 200 centres found that as many as 90 per cent were planning on increasing fees as a result of the cuts.
Of those, 41 per cent were increasing fees by $1 to $5 an hour, while 2.4 per cent were increasing them by $10 an hour.
"It's really hard to know how it will all play out but we think if the fees go up, people will have to consider whether it's affordable. We think some people will reduce their hours and some people might withdraw and some people won't be able to enrol.
"I think we are definitely going to see ECE becoming less affordable and we are going to see that having an impact on participation," Ms Bell said.
NZ Kindergartens president Janice Bromell said it was important to note that the report reflected affordability over the past few years.
The test would be how affordable it was once the effects of the recent GST rise and next year's funding cuts were fully known.
Early Childhood Council chief executive Peter Reynolds said the report showed that the kinds of children who were accessing early childhood education continued to do so and at a reduced cost to parents.
However, it didn't explain what was happening to the children who weren't attending.
Education Minister Anne Tolley said that the Government was increasing overall funding for ECE to $1.3 billion, but given a "blow-out" under the Labour government, there was a need to "slow the unsustainable rate of growth" in the sector.
Labour ECE spokeswoman Sue Moroney said it was obvious that participation rates would fall in low- to middle-income families if parents had to pay higher fees next year.
"It's ironic, given that the government says its top priority in early childhood education is increasing participation," Ms Moroney said.
"It is clear that the funding cuts that the government made in the May budget ... will be passed on to the parents."
Swings and roundabouts
Emmanuel Paul has noticed a huge improvement in the affordability of early childhood education in the time since his middle son attended daycare eight years ago.
His youngest son, Elijah, is 4 and attends Bright Stars Childcare Centre in Sandringham five days a week, from 8am to 5.30pm. It costs the Mt Albert family $120 a week, which takes into account the 20 free hours the boy gets for being aged over 3.
"We are paying $480 a month ... It's not bad at all," said Mr Paul.
That figure contrasts with the $1000 a month he used to pay when son Matthew, now 12, attended an early childhood education centre.
During that time, Mr Paul's wife, Beulah, had to return to work fulltime but the fees were so high they ate a lot into her income.
"A big part of her salary went for daycare," said Mr Paul.
"I used to basically cry every day," he said with a bit of a laugh. "More than about Matthew going to daycare, daddy was crying about the bill."
Mr Paul is grateful that care is now much cheaper. He said things improved even further after Elijah turned 3 and became entitled to 20 subsidised hours, which reduced the fees by about $55 a week - savings which made a big difference to the family of five's budget.
However, Mr Paul said that while the 20 hours had helped, it would be great to see further subsidies or support for families who are still struggling to afford early childhood education.
He is grateful that Elijah will be starting school next year and that the family will not be affected by potential funding cuts which are expected to result in many centres increasing their fees from February.
"It will affect the parents again. It's not a good thing ... You'll be going back to square one. I think it will be very disappointing for all the parents."