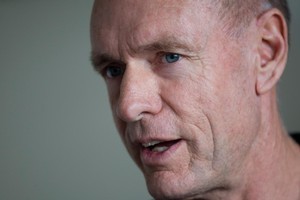 Expelled Labour MP Chris Carter is to have his pay docked for not showing up to Parliament.
But the punishment is more in name than reality as he can only be stung for $10 a day missed. As an MP Mr Carter earns about $145,000 a year.
Mr Carter flew home to Auckland after being expelled from his party during a marathon six-hour meeting in Wellington on Monday night.
Mr Carter took six weeks off after being ousted from the parliamentary wing of his party.
Speaker Lockwood Smith said Mr Carter had now been absent for more than 14 sitting days and he could not certify his absence this week was because of illness or another good reason so deductions would start.
"I am making this public statement because it is important that members attend the House and be seen to do so," Dr Smith said.
"Their first duty is to the House. I recognise that the penalty under the (Civil List) Act is small, but this does not mean that I do not take the attendance of members seriously.
While members draw a parliamentary salary they should attend the sittings of the House."
A review of the Act was under way and it would look at increased deductions.
Mr Carter got into hot water with his party when he anonymously sent a letter on July 28 to media, undermining party leader Phil Goff.
He has continued his criticism of Mr Goff and says 17 MPs talked to him about the need for a new leader.
- NZPA