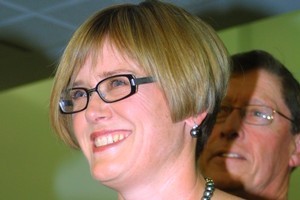 Wellington's new mayor will remain unknown until Wednesday afternoon at the earliest, says Wellington City Council.
Incumbent Mayor Kerry Prendergast had an election night lead of 40 votes over Green Party member Celia Wade-Brown, but the race won't be over until special votes have been processed.
Council spokesman Richard Maclean said tonight counting the special votes was a "very complicated and extensive sort of process".
"We are not expecting to make an announcement until Wednesday afternoon at the earliest," he told NZPA.
The council had to make sure special voters were eligible or that people hadn't voted twice.
Some 960 special voting papers were issued, but many may not be filled in, he said.
"Due to various things like people actually applying for special votes but actually not bothering to make a vote...It looks like we could easily be slicing 200 votes off the list," he said.
Making a special vote was also quite an "arduous" process, he added.
"A lot of people may have run out of time...for a special vote you have to make a declaration and you have to get it witnessed."
The mood at the council was "as good as can be expected".
"Everyone's just getting on with work but obviously everyone's eager to see the end of the process," he said.
- NZPA