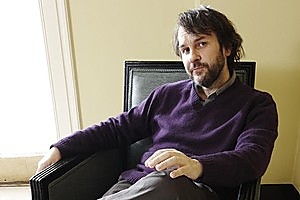 Sir Peter Jackson's company Wingnut Films is "still waiting" for a green light for its planned adaptation of JRR Tolkien's The Hobbit, despite reports from Los Angeles of an imminent deal to rescue the financially troubled MGM studios.
And in a separate development, attempts by the Council of Trade Unions (CTU) to settle a dispute between Hobbit producers and actors' unions has failed, according to industry sources, as the apparent stalemate continues over the union's bid for a collective contract for Hobbit actors.
The Associated Press reported today that MGM had begun seeking creditors' approval on a bankruptcy plan, which will see more than US$4 billion of debt exchanged for equity in a new company with rights to the two-movie Hobbit adaptation as well as the James Bond franchise.
The studio has been struggling since last year, to recover from a lack of hit movies, dropping DVD sales and a debt burden from business purchases, AP reported.
But today's move "signals the end is near" of the process, clearing the way for production to begin on The Hobbit, which MGM is set to make with Warner Brothers, tipped to begin early 2011.
But Sir Peter's spokesman, Matthew Dravitzki, said that was only speculation, and - after 18 months - the producers were "still waiting".
"We have to wait until it's all finalised, I think. We haven't heard anything."
"Who knows how long it will be? We hope it's soon but we're not in a position to comment because those things happen in LA and we'll probably find out about the same time you do."
Any decision made was "well and truly above us".
The first film is reportedly scheduled to begin production early next year for a December 2012 release, but is still awaiting an official green light.
Meanwhile, attempts by the New Zealand CTU to intervene in a union dispute with Hobbit producers have failed, industry sources told NZPA today.
CTU director Helen Kelly met Sir Peter and his filmmaker wife, Fran Walsh, last week in an attempt to resolve the issue, but Ms Kelly said she could not confirm whether her attempt to resolve the dispute had stalled.
The Australian-based Media, Entertainment and Arts Alliance union has called on international actors to blacklist The Hobbit until a dispute over pay and conditions for actors is resolved.
The New Zealand branch of the union, NZ Actors' Equity, wants to meet with film producers Three Foot Seven but Sir Peter has so far refused, saying they need to meet with the Screen Production and Development Association (Spada).
Spada chief executive Penelope Borland said today several attempts to contact NZ Actors' Equity to resolve the dispute had met with "absolutely no response".
"Very frustrating, but they have not responded to us."
Mr Dravitzki said he had no comment to make on the issue.
- NZPA